Harassment History Matters in Restraining Order Requests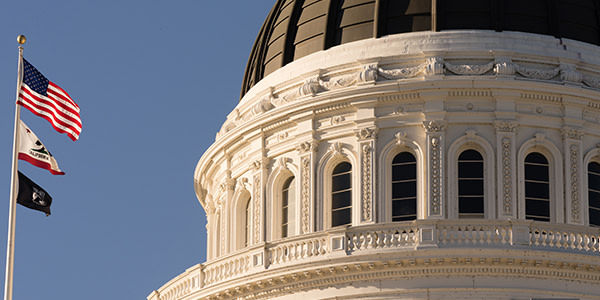 California's Second Appellate District notes that "conventional wisdom tells us that time heals all wounds."
But if time can't heal the pain and awkwardness of a break-up fast enough, the courts may be able to help. When breakups — whether personal or professional — give way to stalking and harassment, the courts can step in with a restraining order.
This week, the Second Appellate District upheld a restraining order request over a defendant's objections that the order restricted her free speech rights.
Therapist R.D. believed she was being stalked and harassed by P.M., a former patient, after P.M. began volunteering at R.D.'s children's school, and allegedly stalking R.D. and posting derogatory messages about her on websites.
R.D. obtained a one-year restraining order against P.M. After the year was up, the harassment resumed. P.M. cornered R.D. in a grocery store, and started distributing negative flyers about R.D. outside of R.D.'s office and her son's school.
R.D. filed a second restraining order request based on P.M.'s history of following and harassing her.
The second order requires P.M. to stay at least 100 yards away from R.D. and members of her immediate family, their home, workplaces, vehicles, and schools. It specifies acts of personal conduct that P.M. must not do to R.D. or to members of her immediate family, including harassing, attacking, threatening, assaulting, or stalking them, destroying their personal property, keeping them under surveillance, or blocking their movements.
P.M. appealed the order, arguing that the second restraining order was unjustified and unconstitutional because the facts did not constitute civil harassment as a matter of law, and her distribution of flyers disparaging R.D. was constitutionally protected. The Second Appellate District found no merit in P.M.'s arguments.
While an injunction restraining future conduct is authorized only when it appears from the evidence that the harassment is likely to recur in the future, the Second Appellate District ruled that the trial court was not limited to events that occurred after the first restraining order was entered in evaluating the likelihood that the harassment would continue.
Time may heal all wounds, but the past is not forgotten when evaluating facts in a California restraining order request.
Related Resources:
You Don't Have To Solve This on Your Own – Get a Lawyer's Help
Meeting with a lawyer can help you understand your options and how to best protect your rights. Visit our attorney directory to find a lawyer near you who can help.
Or contact an attorney near you: