Drier than Utah: Cal. Gov. Institutes Mandatory Water Restrictions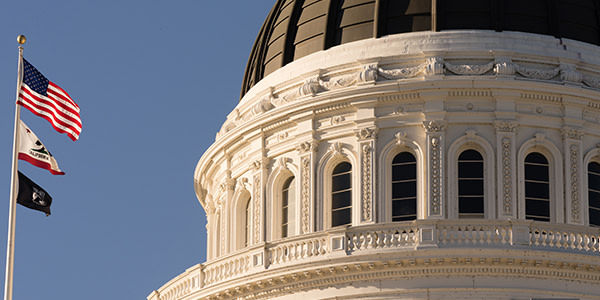 In response to California's continuing drought, Governor Jerry Brown will be instituting unprecedented restrictions on water usage with the hopes of reducing urban water consumption, Brown announced yesterday. The move comes as California faces one of its most severe droughts on record.
The new water restrictions, expected to last through February, 2016, direct the State Water Resources Control Board to impose restrictions to reduce urban water consumption by 25 percent. The new restrictions could result not just shorter showers and less lawn sprinklers, but increased inspections and enforcement actions by the state.
Unprecedented Restrictions
Brown's announcement marks the first time the state has imposed mandatory restrictions across California. Jay Famigleitti, a water scientist with NASA, made headlines in March when he claimed the state had only one year of water left.
The mandatory restrictions aim to lower urban water consumption by 25%. The order gives the state Water Board leeway in accomplishing the reductions, but also includes specific restrictions. The state will eliminate 50 million square feet of lawn and ornamental turf, implement rebates for water efficient appliances, restrict watering on college campuses and golf courses, prohibit watering street medians, prohibit irrigation outside newly constructed homes, and adopt new rates, fees and penalties to maximize conservation.
Increased Enforcement Actions
The order also instructs the Water Board to increase reporting requirements by urban water suppliers. It also directs the Water Board to increase reporting of water diversion, search for "wasteful and unreasonable use" and bring enforcement actions against such users as well as illegal diverters. The order does not explain how "wasteful and unreasonable use" are to be determined, which could lead to future litigation as Brown's instructions are tested out on the ground.
Little Movement on Agricultural Use
These restrictions, paired with increase enforcement, could bring significant reductions in water use. However, Brown's order does little to impact agricultural water use, by far the highest human use of water in the state. The order does require large agricultural suppliers to include a drought management in their state plans, which may make it it easier to identify wasteful and unreasonable uses of water, leading to potentially contentious enforcement actions.
While the drought has persisted, little has been done to shift California's agricultural industry, the most productive in the world, towards less water intensive farming methods. Though farmers have seen reductions in water allocation, the planting of water intensive crops such as almonds and berries have increased, while less intensive crops have decreased, according to The New York Times.
Related Resources:
You Don't Have To Solve This on Your Own – Get a Lawyer's Help
Meeting with a lawyer can help you understand your options and how to best protect your rights. Visit our attorney directory to find a lawyer near you who can help.
Or contact an attorney near you: