In re Julian R., No. S159282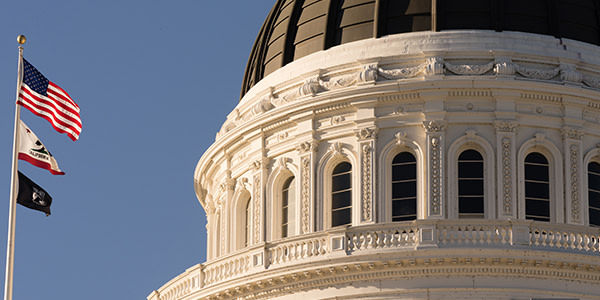 Juvenile defendant's sentence is affirmed where: 1) a statement of maximum period of confinement need only be written and not orally pronounced in order to comply with statute; and 2) on a silent record, a court is presumed to have complied with its statutory duty to consider imposition of a confinement period shorter than the adult maximum that might be justified by the facts and circumstances at issue.
Read In re Julian R., No. S159282 in PDF
Read In re Julian R., No. S159282 in HTML
Appellate Information
Appeal from Monterey County Super. Ct. No. J38483.
Filed August 17, 2009
Judges
Before: BAXTER, J., GEORGE, C.J., WERDEGAR, J., CHIN, J., MORENO, J., CORRIGAN, J., KENNARD, J.
Opinion by KENNARD, J.
Counsel
For Plaintiff: Edmund G. Brown, Jr., Attorney General, Dane R. Gillette, Chief Assistant Attorney General, Gerald A. Engler, Assistant Attorney General, Martin S. Kaye, Laurence K. Sullivan and Jeffrey M. Bryant, Deputy Attorneys General
For Defendant: Lori A. Quick, under appointment by the Supreme Court.
You Don't Have To Solve This on Your Own – Get a Lawyer's Help
Meeting with a lawyer can help you understand your options and how to best protect your rights. Visit our attorney directory to find a lawyer near you who can help.
Or contact an attorney near you: