Injury Suit by Burglar Against Cohort Getaway Driver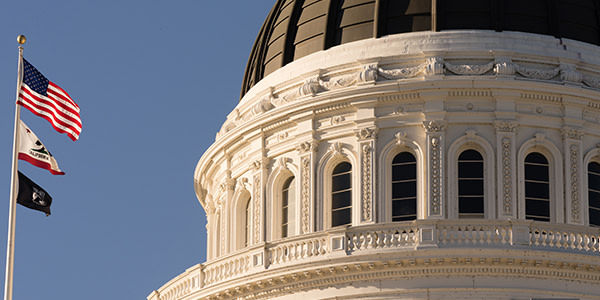 Also Rulings re Adult Cabaret vs. Church, Plus Criminal & Family Law Matters
People v. Garcia, No. E048416, concerned a challenge to the trial court's restitution order following defendant's no contest plea to a single count of felony false imprisonment by force in exchange for dismissing a rape charge and another separate case. In affirming, the court held that the trial court appropriately allowed only a limited inquiry into the confidences of the psychotherapist-patient relationship, compelling disclosure of only those matters directly relevant to the issue of restitution for the victim's therapy costs. Furthermore, by not requesting at the restitution hearing, enforcement of a subpoena duces tecum, defendant forfeited his objection on appeal. The court also held that there was sufficient evidence establishing that the doctor charged the victim $4,764.71 for therapy and that the victim was ultimately responsible for paying that amount, and that defendant's objection to the doctor's $500 witness fee is forfeited.
People v. Lopez, No. E048027, concerned a challenge to a conviction of defendant for molesting his two stepdaughters, including convictions for committing a lewd act upon a child under the age of 14. In affirming, the court held that, under the totality of the circumstances, the evidence supported a reasonable finding that there was a touching concurrent with lewd intent, in violation of section 288(a).
In re Marriage of Hartman, No. B215917, concerned a trial court's denial of wife's motion to vacate an order restraining her from interfering with ex-husband's child custody time. The court affirmed the denial in holding that the restraining order is neither ambiguous nor overbroad.
Schaffer v. Superior Court, No. B217743, involved a defendant's request for extraordinary relief to set aside an order of the superior court denying his motion to compel the People to provide copies of discovery under Penal Code section 1054.1 free of charge. In denying the request, the court held that section 1054.1 imposes no such duty on the prosecution as the People comply with section 1054.1 by affording a defendant an opportunity to examine, inspect, or copy the discoverable items, and a non-indigent defendant may receive at his or her expense copies of discovery made available by the People.
In People v. Tompkins, No. E047842, the court affirmed defendant's conviction of multiple counts of lewd and lascivious acts with a minor under the age of 14 and rejected defendant's numerous claims including: 1) that the corpus delicti rule prohibited convicting him of acts described only by his out-of-court statements; 2) victim's generic testimony was insufficient to establish his guilt; 3) that there was no evidence that he filed the victim; 4) that the trial court erred in allowing a detective to testify as an expert on child sex abuse victims; and 5) that imposition the upper term for one count violated his constitutional rights.
Espinosa v. Kirkwood, No. E048472, involved plaintiffs' suit against the driver of their getaway vehicle (they were participants in a burglary) for damages for personal injuries sustained in a vehicle collision while fleeing from the police. In affirming the trial court's judgment in favor of the defendant, the court held that, because the plaintiffs' injuries were "in any way proximately caused by their commission of a felony or immediate flight therefrom," they were barred from recovering damages based on negligence.
Madain v. City of Stanton, No. G042218, concerned a plaintiff's petition for a writ of mandate challenging the city's denial of his application for a permit to operate an adult-oriented cabaret, on the ground that the location selected by the plaintiff was within 300 feet of a planned church, trial court's denial of the petition is reversed and remanded as, the city abused its discretion in failing to address whether plaintiff's application was presented to, and should have been accepted by, the city prior to the date the church filed its own application in determining whether the church's application was legitimately entitled to sensitive use priority.
Related Resources:
You Don't Have To Solve This on Your Own – Get a Lawyer's Help
Meeting with a lawyer can help you understand your options and how to best protect your rights. Visit our attorney directory to find a lawyer near you who can help.
Or contact an attorney near you:
Content For You