Insurer's Duty to Defend & Indemnify Bishop, Plus Probate, Criminal, Constitutional & Contract Matters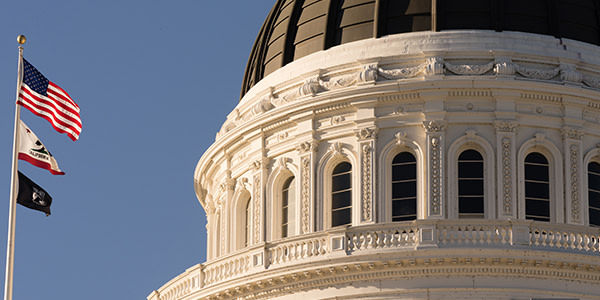 Bay Guardian Co. v. New Times Media LLC, A122448, concerned a challenge to a jury verdict in favor of the plaintiff for approximately $16 million, in Bay Guardian's suit against San Francisco Weekly (competing alternative newspapers in the San Francisco Bay Area), claiming unfair competition under California law for offering advertising to business entities at a rate lower than was provided by the Bay Guardian.
In affirming, the court held that the trial court did not err by failing to instruct the jury on recoupment of losses as an element of the action, by limiting the presentation of defense evidence on recoupment, or by denying defendants' motions for judgment based on lack of evidence recoupment as recoupment losses by the defendant is not a requirement to prove a violation of section 17043. The court also held that the trial court's instructions on the purpose to harm a competitor and the statutory presumption of improper purpose were not erroneous.
Underwood v. Pearce, F058001, concerned a challenge to the probate court's order sustaining decedent's ex-wives' demurrer without leave to amend, in a mother and a sister's dispute over decedent's estate. In reversing the probate court's decision, the court held that plaintiff's allegations are sufficient to show that decedent had the requisite trust intent as plaintiff has pleaded that decedent had orally declared that Wachovia hold the money in trust for his mother and sister at the same time he delivered the monies into the account.
Snatchko v. Westfield LLC., C059985, concerned a challenge to the trial court's grant of summary judgment in favor of the defendants, in plaintiff's suit against a mall and others, claiming civil rights violation, false imprisonment, intentional infliction of emotional distress and other causes of action. In reversing, the court held that the rules of a large regional shopping mall that prohibit peaceful, consensual, spontaneous conversations between strangers in common areas of the mall about topics unrelated to the activities of the mall, its tenants or the noncommercial sponsored activities of the mall or its tenants are content-based rules that do not withstand strict scrutiny. Thus, under article I, section 2 of the California Constitution, the rules are unconstitutional on their face. Lastly, the court held that the trial court erred in striking plaintiff's request for attorney fees.
Perlas v. GMAC Mortgage, LLC., A125212, concerned a challenge to the trial court's dismissal of plaintiffs' action, in plaintiffs' suit against a commercial mortgage lender, arising from the lender's foreclosure of underlying security after plaintiffs failed to make the required loan payments. In affirming the dismissal, the court rejected the plaintiffs' claim, that they could rely upon GMAC's knowingly false determination that they qualified for the loans as a determination by GMAC that they could afford the loans.
People v. Jones, C063113, concerned a challenge to the trial court's order requiring defendant to pay restitution to the victim of a hit and run in the amount of $4,468.40, in a prosecution of defendant for driving with .08 percent or higher blood-alcohol concentration. The court reversed and remanded in finding that, the trial court abused its discretion by failing to make a clear statement of the calculation method it used in ordering restitution. On remand, it will be for the trial court to decide in the first instance, consistent with the principles of proximate causation, whether the restitution order should include the amount the victim paid to repair her car.
Howard v. Am. Nat'l Fire Ins. Co., A121569, involved a plaintiff's suit against insurers to recover on a judgment arising from an underlying case against a Catholic Bishop that retained a priest in his diocese who molested plaintiff. Trial court's judgment in favor of plaintiff is affirmed where: 1) defendant insurer had a duty to indemnify the Bishop for damages assessed in the underlying litigation and plaintiff, as a judgment creditor, was entitled to recover against the insurer on that judgment; 2) trial court properly calculated the amount of recovery on the judgment; 3) defendant breached its duty to defend and owed contribution to the defending insurers; 4) defendant breached its duty to settle the underlying case; 5) defendant acted in bad faith; 6) bad faith damages were properly calculated; 7) Brandt fees were properly awarded; 8) plaintiffs are entitled to prejudgment interest; 9) trial court erred in awarding JAMS fees to plaintiffs; 10) trial court did not err in awarding plaintiffs' deposition costs; and 11) trial court did not abuse its discretion in awarding other costs.
Related Resources:
You Don't Have To Solve This on Your Own – Get a Lawyer's Help
Meeting with a lawyer can help you understand your options and how to best protect your rights. Visit our attorney directory to find a lawyer near you who can help.
Or contact an attorney near you:
Content For You