Intentional "Testicular Tagging" Not Indemnified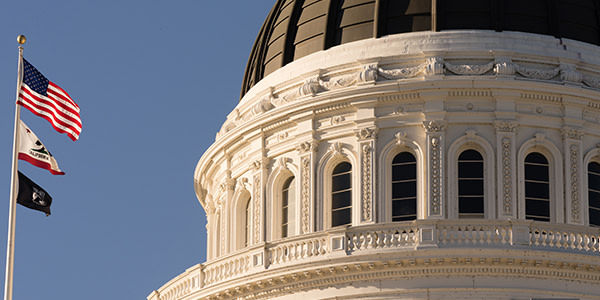 In ancient cultures, it could almost have been a mating ritual; in modern California, it's horseplay.

Patrick Frake and a group of his high school friends had a tradition of "testicular tagging," grabbing one another's genitals and punching each other in the testicles, proving once more that packs of young men are not known for demonstrating outstanding judgment. Shocking no one but the participants in this pain orgy, someone was hurt.
During a group trip to Chicago, Frake landed a direct hit on John King's nether regions, which resulted in pain, suffering, and over $70,000 in medical bills.

King sued Frake for negligence, assault and battery, and intentional infliction of emotional distress. Frake tendered the case to his insurer, State Farm General Insurance Company, under a renter's policy that provided coverage for bodily injury "caused by an occurrence," which the policy defined as "an accident."

State Farm told Frake that it could not defend his claim because King had not alleged that the testicular tagging incident was an accident. Following a subsequent request from Frake's attorney, State Farm agreed to defend Frake with a full reservation of its rights, noting "the defense provided is without a waiver of our position that there is no coverage afforded for these claims."

When a jury awarded King over $400,000 in damages at trial, State Farm filed a declaratory relief action claiming that it had no duty to defend or indemnify Frake. The trial court found that the term "accident" applied to a deliberate act that resulted in unintentional injury and, as a result, entered a $670,000 stipulated judgment against State Farm.

A California appeals court reversed the trial court's decision, finding that the word "accident" in the coverage clause of a liability policy refers to the conduct for which liability is sought, not the consequences of that conduct. The court emphasized that a deliberate act cannot be an accident "unless some additional, unexpected, independent, and unforeseen happening occurs that produces the damage." The State Farm policy language supports this conclusion because it affords coverage for "bodily injury….caused by an occurrence" and "occurrence" is defined as an accident.

An accident must be a causal event under the terms of an insurance policy, not the unintended consequence of that event. Here, the causal event of King's injury was Frake's fist connecting with King's groin, which both Frake and King sadly admit was not unexpected among their circle of friends.

Winner in this decision: California insurance industry, which now has a court opinion stating that, while insurers may have to indemnify stupidity, they don't have to indemnify intentional stupidity. Losers in the case: YouTube viewers who like to laugh at idiots.

Related Resources:
You Don't Have To Solve This on Your Own – Get a Lawyer's Help
Meeting with a lawyer can help you understand your options and how to best protect your rights. Visit our attorney directory to find a lawyer near you who can help.
Or contact an attorney near you: