Issues of Arbitrator's Public Censure Disclosure, Gov't Preferential Contracts & Criminal Matters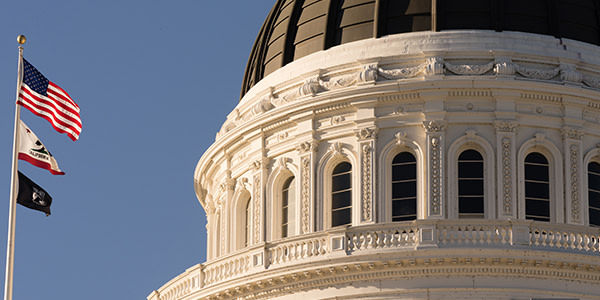 People v. Verdugo, S083904, concerned a challenge to a conviction of defendant for first-degree murder and a sentence of death. On automatic appeal, the court affirmed the conviction and the sentence over claims of error regarding: 1) trial court's error in refusing to appoint Keenan counsel; 2) failure to disclose Brady and section 1054.1 material; 3) evidentiary issues; 4) instructional error; 5) trial court's failure to limit the prosecution's victim impact evidence; 6) scope of cross examination; 7) alleged Griffin error; 8) timing of defense closing argument; 9) challenges to California's death penalty scheme; 10) denial of new trial motion; 11) denial of request to discharge retained counsel; 12) cumulative prejudice; and 13) alleged violation of international law.
Haworth v. Superior Court, S165906, concerned a challenge to the court of appeal's affirmance of the superior court's order vacating an arbitration award in favor of a physician on the ground that the neutral arbitrator had failed to disclose a matter "that could cause a person aware of the facts to reasonably to entertain a doubt that the...neutral arbitrator would be able to be impartial," in a female patient's suit against the physician for negligence in performing plastic surgery on her lip. In reversing, the court held that the neutral arbitrator, a former judge of the superior court, was not required to disclose to the parties the circumstances that 10 years earlier, he received a public censure based upon his conduct toward and statements to court employees, which together created "an overall courtroom environment where discussion of sex and improper ethnic and racial comments were customary."
Coral Constr. Inc. v. City & County of San Francisco, S152934, concerned an action against the City and County of San Francisco brought by construction companies, challenging the 2003 version of an ordinance that preferentially awards public contracts to minority-owned business enterprises (MBE's) and women-owned business enterprises (WBE's) as unconstitutional. In affirming the judgment of the court of appeal, the court held that the political structure doctrine does not invalidate section 31 of Article I of the California Constitution (forbidding a city awarding public contracts to discriminate or grant preferential treatment based on race or gender), which was approved by voters via Proposition 209. Also, there is no merit in the argument that the federal funding exception exempts the 2003 ordinance from section 31's general prohibition of racial preferences, and as such, no triable issue of fact exists on this point to preclude summary judgment for plaintiffs. Lastly, the court held that the court of appeal was correct in reversing superior court's grant of summary judgment for plaintiffs on the city's Federal Compulsion argument that the federal equal protection clause requires the 2003 ordinance as a remedy for the city's own discrimination, and in remanding for the limited purpose of adjudicating this issue.
Related Resources:
You Don't Have To Solve This on Your Own – Get a Lawyer's Help
Meeting with a lawyer can help you understand your options and how to best protect your rights. Visit our attorney directory to find a lawyer near you who can help.
Or contact an attorney near you: