Judge Blocks Law Against High-Capacity Gun Magazines in California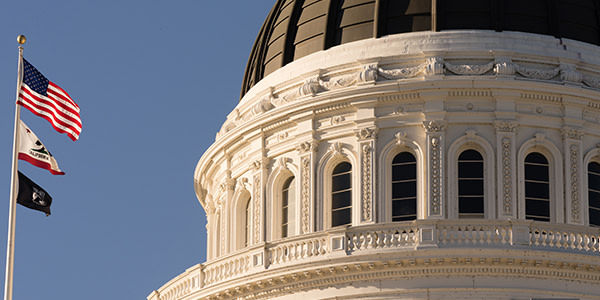 A federal judge has stopped a voter-approved law that would have forced gun owners to surrender magazines that hold more than 10 bullets.
Californians voted Prop. 63 into law last year, outlawing the high-capacity magazines, requiring background checks of people who buy ammunition and imposing other gun restrictions. Judge Roger Benitez said the bullet ban went too far.
"The State of California's desire to criminalize simple possession of a firearm magazine able to hold more than 10 rounds is precisely the type of policy choice that the Constitution takes off the table," he said in granting a preliminary injunction against the law.
Preliminary Injunction
Benitez granted the injunction at the request of the California Rifle & Pistol Association, which has sued to have the law declared unconstitutional. The judge issued the injunction to maintain the status quo so that gun owners don't lose their property while waiting for a trial on the merits.
Prop. 63 says that gun owners must get rid of their high-capacity magazines by destroying them, handing them over to law enforcement, moving them out of state, or selling them to a licensed dealer.
The judge said the law takes away people's Second Amendment rights and their property without compensation. The law imposed fines and jail up to one year.
"Hundreds of thousands, if not millions, of otherwise law-abiding citizens will have an untenable choice: become an outlaw or dispossess one's self of lawfully acquired property," he wrote.
Battle's Not Over
California has prohibited buying or selling high-capacity magazines since 2000, but it had grandfathered in any purchases before that time. As a practical matter, gun owners could still buy the magazines in other states.
The injunction against Prop. 63 is temporary until the case is decided at trial. However, California Attorney General Xavier Becerra said he will fight the court's decision.
"Proposition 63 was overwhelmingly approved by voters to increase public safety and enhance security in a sensible and constitutional way," he said. "I will defend the will of California voters because we cannot continue to lose innocent lives due to gun violence."
Becerra said other courts have rejected the Second Amendment challenge to similar laws, allowing at least seven other states and 11 local governments to restrict the possession or sale of large-capacity magazines.
For the latest news from California courts, subscribe to FindLaw's California Cases Newsletter.
Related Resources:
You Don't Have To Solve This on Your Own – Get a Lawyer's Help
Meeting with a lawyer can help you understand your options and how to best protect your rights. Visit our attorney directory to find a lawyer near you who can help.
Or contact an attorney near you: