Jurors Watch Prison Movie, Impose Death; Verdict Upheld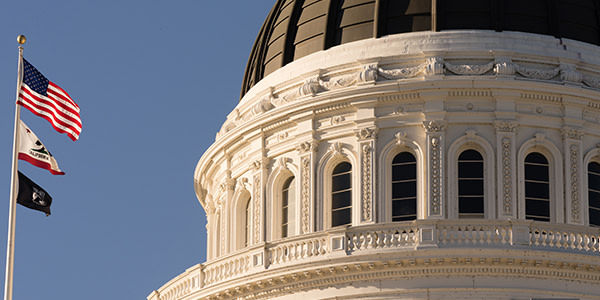 Forget about the movie for a second. Let's go back a bit further in the facts.
A prospective juror is asked the following question:
"25. HAVE YOU, A CLOSE FRIEND, OR RELATIVE EVER BEEN ACCUSED OF A CRIME, EVEN IF THE CASE DID NOT COME TO COURT?"
Well, that seems pretty clear, right? Not so much, if you are Pervies Ary, the eventual foreman of the Boyette jury. According to the opinion, this is his rap sheet:
Charged in 1964 with two counts of robbery and grand theft (convicted of felony grand theft, served six months);
Charged in 1971 with seven counts of robbery (insufficient evidence);
Pled guilty to misdemeanor DUI in 1982;
DUI probation revoked in 1982.
His sons were also the proud owners of lengthy drug-related records and his cousin and nephew were each serving life sentences for murder. Nonetheless, he answered "No."
Somehow, the appointed referee, an Alameda county judge, credited Ary's excuses for the omissions, including not understanding the question, expungement of the first offense, and not being close to any of his aforementioned troubled relatives.
The California Supreme Court, respecting the referee's judgment, deferred to the findings, as the referee was the fact-finder and was in a unique position to judge credibility.
If that were the only question of juror bias, one might understand the majority ruling. However, when deliberations deadlocked over whether to impose the death penalty, Ary told the two female "naive" jurors to rent "American Me" from Blockbuster. They did. The next day, after thirty minutes of deliberations, they imposed the death penalty.
What is "American Me"? It's a fictionalized account of the rise of the Mexican Mafia in California prisons. It has delightful depictions of elements of prison life, such as sexual assault, gang violence, and murder. According to Wikipedia, it was filmed in Folsom Prison using actual prisoners as extras and bit players.
Realism. Murder. Prison rape. And for Maurice Boyette, a death sentence, thirty minutes of deliberations later.
The Supreme Court, somehow, felt that the outside information gained from the film was not evidence that "judged objectively, is so prejudicial in and of itself that it is inherently and substantially likely to have influenced a juror," nor was it "substantially likely a juror was 'actually biased' against" the defendant-petitioner.
Their holding is based on jurors' testimony that they did not discuss the film during the quick deliberations that followed the two jurors' private screenings, nor did they learn anything from watching Edward James Olmos get stabbed that wasn't already imparted by their fellow jurors who had previously seen the film.
The dissent in a nutshell: "The prosecutor argued against life without the possibility of parole because defendant could join a prison gang and kill again while incarcerated. In urging undecided Jurors McClaren and Rennie to watch American Me, Foreman Ary took up the prosecutor's theme ... The most reasonable inference is that the movie influenced [the two holdout jurors] to vote for death."
Related Resources:
You Don't Have To Solve This on Your Own – Get a Lawyer's Help
Meeting with a lawyer can help you understand your options and how to best protect your rights. Visit our attorney directory to find a lawyer near you who can help.
Or contact an attorney near you: