Jury's Disregard of 5th Amd. Instruction Not Automatically Prejudicial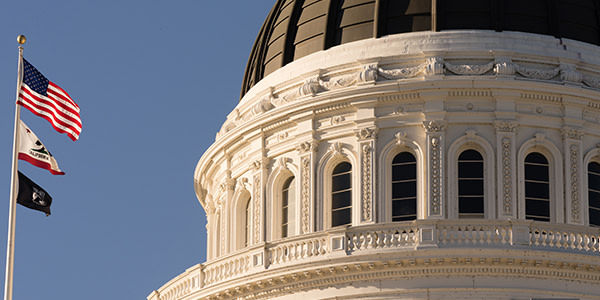 Seasoned prosecutors and defense attorneys know that, despite what many courts have held over the years, jurors don't follow jury instructions. They just don't. And they especially don't pay attention to the admonishment that they can't take into account a defendant's failure to testify.
Yeah, right. Though Sarah Koenig may have been shocked to learn that on a previous episode of the "Serial" podcast, the rest of us know that taking the Fifth raises jurors' suspicions. (If he didn't do it, why won't he tell us his side of the story?) The California Supreme Court on Monday ruled on whether it's automatically misconduct for jurors to come to that conclusion.
The First Rule of Jury Duty Is...
Floyd Lavender and Michael James Gaines were tried and convicted of kidnapping and murder. The prosecutor mentioned in closing arguments the defendants' decisions not to testify. Whoops. As it turned out, the jurors also discussed that failure during their deliberations. "We discussed the fact that if the [defendants] were innocent then they should've testified," said one juror. Double whoops.
Three jurors said that this was an issue, but the jury foreperson -- along with two of the jurors who said this was an issue, and then changed their minds about it -- said it wasn't. (An investigator for the defense commented at length that the two jurors' subsequent affidavits differed significantly from what they told him previously.)
OK, said the Supreme Court. Granted, any amount of talking about the defendant not testifying is misconduct. But misconduct is a rebuttable presumption, not a conclusion. The jury foreperson's reminder to the rest of the jury that they shouldn't consider the failure to testify probably cured most of that prejudice, the Court said.
Misconduct? Maybe. Maybe Not.
Probably. The Court of Appeal decided that the presumption against misconduct wasn't rebutted. The Supreme Court wasn't so sure, as there were conflicting rulings on what evidence could be admitted to show juror misconduct. It wasn't entirely clear that the jury foreperson's admonishment was entered into evidence or that the defense investigator's statements could be introduced, either. "The Court of Appeal's ruling thus created an unresolved conflict in the evidence as to whether the jury was appropriately admonished, a conflict the trial court has not yet had the opportunity to resolve," the Supreme Court said.
Consequently, even though the Supreme Court didn't really think there was prejudicial misconduct, it nevertheless sent this back to the trial court for an evidentiary hearing. Whether jurors actually pay attention to jury instructions and don't draw impermissible inferences is another question for another day. It suffices to say that there's a reason each side wants to get otherwise inadmissible evidence in, even for a supposedly limited reason: Once the jury has seen it, it can't unsee it.
Related Resources:
You Don't Have To Solve This on Your Own – Get a Lawyer's Help
Meeting with a lawyer can help you understand your options and how to best protect your rights. Visit our attorney directory to find a lawyer near you who can help.
Or contact an attorney near you: