Juvenile Court Needs More than Drug Use to Take Child from Mom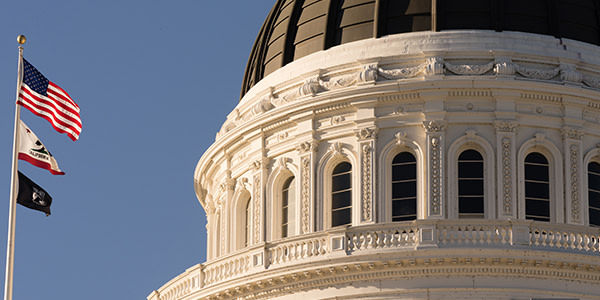 Eleven-year-old Destiny and her mother came to the attention of the Department of Children and Family Services in September 2011 when someone called the Department and alleged that Destiny was being sexually abused by an unknown perpetrator. The local police and the DCFS concluded after an investigation that the allegation was "unfounded."
In the course of that investigation, however, Destiny's mother admitted that she had a history of methamphetamine and marijuana use. She told the DCFS worker that she smokes marijuana on a weekly basis, but not around Destiny. She also told the worker that she had stopped using methamphetamine "over a year ago" but a drug test the same day came back positive.
DCFS filed a petition to have Destiny declared a dependent of the court under Welfare and Institutions Code 300(b), based on her mother's drug use. At the detention hearing the court left Destiny with her mother, but ordered her mother to submit to weekly random drug tests. When the mother tested positive for methamphetamine and marijuana, the court placed Destiny with her grandmother.
The court held jurisdiction and disposition hearings in January 2012. The uncontradicted evidence at the hearings showed that Destiny was a healthy, happy preteen. She told the DCFS worker that her mother takes good care of her, denied ever being physically punished or abused, and said that she wanted to go back to her mother.
Though the court concluded that Destiny was "well-cared for ... clean [and] well-fed," it decided that she was at risk of serious physical harm because she had often been late to class in the previous school year and her mother was in denial as to her drug habit. The court found by clear and convincing evidence that Destiny would be at risk of substantial physical harm if returned to Mother, and there were no reasonable means to protect her other than removing her.
The appellate court reversed that decision on four grounds:
Under section 300(b), the juvenile court may assert jurisdiction over a child when the "child has suffered, or there is a substantial risk that the child will suffer, serious physical harm or illness." Here, the court did not find that Destiny had suffered serious physical harm or illness, but that her mother's substance abuse endangered placed Destiny at risk of harm and danger. The record did not reflect such risk.
The court failed to see how past tardiness to school (read: not ongoing) could support a finding that there is a present "substantial risk" of serious physical harm.
Marijuana use or hard drug use -- without more -- doesn't bring a minor within the jurisdiction of the dependency court.
While a home should be free of the negative effects of substance abuse, there were no negative effects in this case that were likely to result in serious physical harm.
Related Resources:
You Don't Have To Solve This on Your Own – Get a Lawyer's Help
Meeting with a lawyer can help you understand your options and how to best protect your rights. Visit our attorney directory to find a lawyer near you who can help.
Or contact an attorney near you: