L.A. Gas Leak Spews Methane, Lawsuits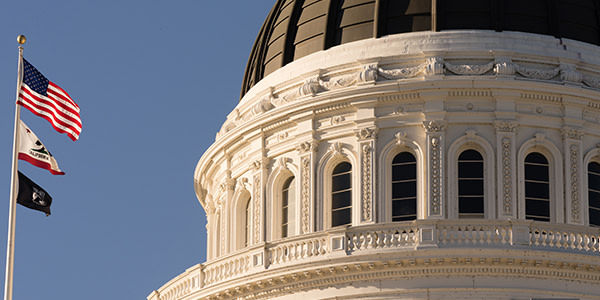 On October 23rd, the Southern California Gas Company's natural gas storage well sprung a leak in the Los Angeles neighborhood of Porter Ranch. For over two months, it has spewed gas, releasing over 80,000 metric tons of methane. No one seems able to stop it, either.
While the leak pumps out thousands of tons of toxic greenhouse gases, the lawsuits are already piling up: 25 so far and climbing.
Like the BP Oil Spill, but in Los Angeles
The leak has been described as one of the worst environmental disasters in decades. It's "the equivalent of the BP oil spill," says Mitchel Englander, the L.A. city councilmember for Porter Ranch. The BP oil spill sent millions of barrels of oil spilling into the Gulf of Mexico over 87 days, after the explosion and sinking of the Deepwater Horizon oil rig. Except, unlike BP, "it's on land, in a populated community. This is one of the most disruptive, catastrophic environmental events I've seen," Englander claims.
The Environmental Defense Fund has put out a real-time counter to monitor the leak. As of Thursday morning, the leak had released 83,520 tons of methane, the equivalent of 7 million tons of carbon dioxide, or 789 million gallons of gasoline burned, and $13 million dollars of natural gas wasted.
The leak has primarily released methane, a powerful greenhouse gas which can cause nosebleeds, headaches, dizziness, and vomiting in humans. In response, Governor Brown has declared a state of emergency, 2,500 households have been relocated, and two schools have closed.
Bring in the Lawyers -- and Legislators
More than 25 lawsuits have already been filed, according to the National Law Journal, but more are expected. All told, there could be thousands of suits, "including claims for lost value on homes that average nearly $1 million," the Journal writes.
One lawsuit, filed by Porter Ranch residents, alleges that SoCal Gas removed the well's safety valve in 1979 and never replaced it. The gas company told regulators at the time that it had replaced the valve, but Rodger Schwecke, a SoCal Gas executive, announced last month that the company had not replaced the valve because the well was not considered "critical."
"Had we had [the safety valve], this whole problem would have been prevented," attorney Brian Panish told the Los Angeles Times. "There would have been a small runoff of some gas and it would have been over."
While the suits move ahead -- they are likely to be consolidated into a mass tort -- legislators have also stepped in. State senators have introduced a new pack of legislation that, if enacted, will impose a moratorium on new gas injection in the Porter Ranch wells, make SoCal Gas pay the cost of relocating residents, establish new inspection and safety standards for natural gas storage, and set state targets for carbon, methane, and other greenhouse gas emissions.
Related Resources:
You Don't Have To Solve This on Your Own – Get a Lawyer's Help
Meeting with a lawyer can help you understand your options and how to best protect your rights. Visit our attorney directory to find a lawyer near you who can help.
Or contact an attorney near you:
Content For You