Lawsuit Claims Debt Collectors Are Using Prosecutors' Letterheads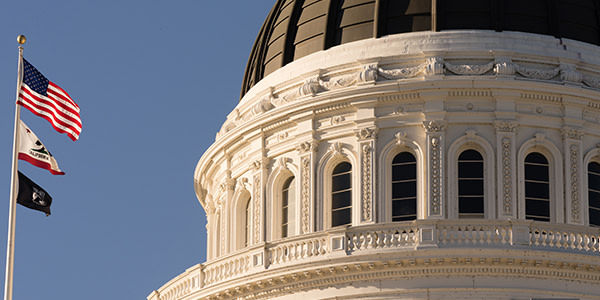 Debt collectors have been accused of using shady tactics in order to collect, but a class action lawsuit filed in San Francisco this week really takes the cake. Kevin Breazeale claims that he and others received letters "threatening them with criminal prosecution unless they paid alleged debts arising from dishonored checks. The letters all bore the seal and letterhead of a county district attorney."
As it turns out, the letters didn't come from a district attorney, but from a private debt collection firm called CorrectiveSolutions. And guess what? The district attorney allowed the company to use his seal and letterhead.
Trust Me, I'm the District Attorney
According to the complaint, CorrectiveSolutions pays district attorneys for the ability to use their seal and letterhead, thereby leading a consumer to believe that she's being threatened with criminal prosecution if she doesn't pay a debt. In fact, there's no criminal prosecution; it's just a regular old civil debt collection.
The problem is apparently more common than it seems. The American Bar Association even released a Formal Opinion about it in November, recognizing that "[d]ebt collection companies are contracting with local prosecutors' offices to use prosecutor letterhead to create and mail collection demand letters." The Formal Opinion concluded that the practice of loaning prosecutor letterhead to debt collectors for the purpose of debt collection violates ABA model rules against "dishonesty, fraud, deceit or misrepresentation" and unauthorized practice of law.
Questionably Legal
If you're curious what one of these letters looks like, The New York Times published an article about the practice way back in 2012, providing an example of a debt collection letter on Alameda County District Attorney letterhead.
Before you get too up in arms, we'll level with you: This practice isn't wholly illegal, at least not in California. In fact, the debt collection companies will probably say that it's authorized by law. Which it is. Sort of.
The California Bad Check Diversion Act allows county prosecutors to refer alleged back check writers to "diversion programs" (debt collectors specializing in recovering money on bad checks) "only if 'there is probable cause to believe' that the person violated California's 'Bad Check Law.'" That's clearly stated on the Alameda County letter posted by the Times.
The problem is that district attorneys have to make individual probable cause determinations as to each bad check-writer. Breazeale's complaint claims that no such thing is happening in his case: District attorneys are merely loaning out their letterheads, and debt collectors are using them without the DAs ever seeing the facts of the case. Using evidence in the form of CorrectiveSolutions' promotional materials, the complaint claims that most of the company's referrals come from private parties like Safeway and Target -- not the district attorney. The lawsuit also claims that the demand letters sent by the collection companies ask for amounts well in excess of the statutory maximums.
Related Resources:
You Don't Have To Solve This on Your Own – Get a Lawyer's Help
Meeting with a lawyer can help you understand your options and how to best protect your rights. Visit our attorney directory to find a lawyer near you who can help.
Or contact an attorney near you:
Content For You