Lawsuit: SRO Owners in S.F. Illegally Renting to Airbnb Guests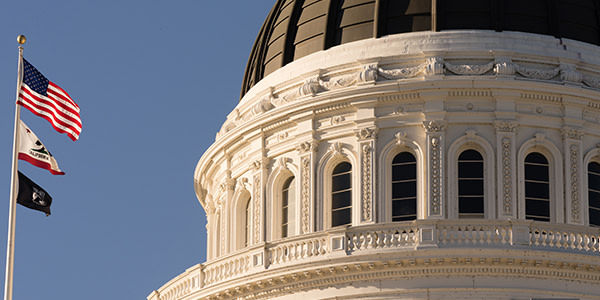 We've all suspected for a while now that Airbnb is decreasing the housing stock in San Francisco, where housing units are a precious asset. Though Airbnb either disputes the claim or says it's not a big deal, investigations by the San Francisco Chronicle suggest that Airbnb hosts in San Francisco aren't just renting a room in their apartment or renting the apartment when they're not there; a significant number of hosts may be leasing a totally separate apartment from where they live as a side business.
Hitting the Poorest the Hardest
Until now, the problem with losing rental stock has been confined to the "nicer" parts of town. Last month, however, Hooshmand Law Group in San Francisco filed a lawsuit against Airbnb and unnamed defendants alleging violations of the city's housing and unfair competition ordinances.
Notably, the lawsuit centers on SRO (single resident occupant) hotels, which are typically long-term hotels used by poorer residents. SROs are, by statute, distinct from tourist hotels; SROs, for example, require stays of at least seven days. They're designed for people to live in on short-term leases. City ordinances prohibit turning an SRO unit into a tourist unit or allowing an SRO unit to be turned a tourist unit.
Class Action Status
The plaintiffs seeks class certification for residents of the Sheldon Hotel in San Francisco's Tenderloin neighborhood, the poorest of San Francisco's neighborhoods -- but also one very close to tourist attractions. A quick search of Airbnb places for rent reveals about 96 in the Tenderloin and so-called Tendernob area (an area between tonier Nob Hill and the Tenderloin), many of which advertise how close they are to Union Square, a popular tourist shopping area.
The lawsuit contends that both Airbnb and the Sheldon Hotel are aware that short-term tourists are renting SRO units in violation of city ordinances. The hotel's owner told the San Francisco Examiner that the attorney filing the suit "is full of it." He insisted that he didn't break any laws. An Airbnb spokesperson wouldn't comment on the lawsuit specifically, instead offering PR-speak about how Airbnb is committed to making San Francisco a better place.
A variety of factors conspired in recent years to raise San Francisco's market rental rates to outrageous levels. The median rent for a one-bedroom is currently about $3,000 a month, and the lawsuit contends that part of that increase is due to removing units from the market and turning them into short-term rental cash cows, to the detriment of the city's long-term residents.
Related Resources:
You Don't Have To Solve This on Your Own – Get a Lawyer's Help
Meeting with a lawyer can help you understand your options and how to best protect your rights. Visit our attorney directory to find a lawyer near you who can help.
Or contact an attorney near you:
Content For You