Marijuana Legalization Campaign Sues Sen. Feinstein for 'No on 64'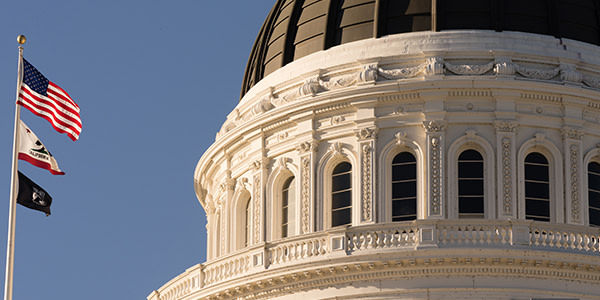 The California's Voter Guide is set to be printed on August 15th. But supporters of Prop 64, the marijuana legalization initiative, have filed a lawsuit in state court seeking to take the bite out of various anti-marijuana ads.
With only days left before the law to legalize marijuana is brought before the people of California, both sides are gnashing their teeth.
Lawsuit Against No Campaign
The pro Prop 64 group, known as "Yes on 64," has filed a lawsuit against "No on 64" with the goal of removing or amending language on an informational pamphlet that will be sent to voters, according to the Sacramento Bee. Yes on 64 has called the language "false" and "misleading."
The language at issue includes statements that were signed by Sen. Dianne Feinstein and also California Assn. of Highway Patrolmen President Doug Villars. Sen. Feinstein herself authored language opposed to the proposition, arguing that passage of the law would expose children "to ads promoting marijuana gummy candy and brownies."
Somebody Please Think of the Children
It appears that both sides of the debate have sought to paint themselves as being on the side of the children. Opponents of the bill have argued that the bill would make children easier targets. Proponents of the bill have argued that governmental drug policies have only driven up the price of drugs and have adversely affected children in their wake.
Adult Use of Marijuana Act
Passage of Prop 64 will usher in the Adult Use of Marijuana Act, which, according to language contained in the bill, will raise hundreds of millions of dollars of state tax revenue per year. The goal is to channel much of that money to rebuilding state infrastructure, reinvesting in the community and in law enforcement. At least, that's the theory.
But critics of the bill are skeptical. Roger Margan of Stop Pot 2016 argues that the language of the bill is poorly written and that revenue will not "come anywhere near" the estimated sum.
Related Resources:
You Don't Have To Solve This on Your Own – Get a Lawyer's Help
Meeting with a lawyer can help you understand your options and how to best protect your rights. Visit our attorney directory to find a lawyer near you who can help.
Or contact an attorney near you: