Mixed Motive Discrimination Upends 'Price is Right' Model's Win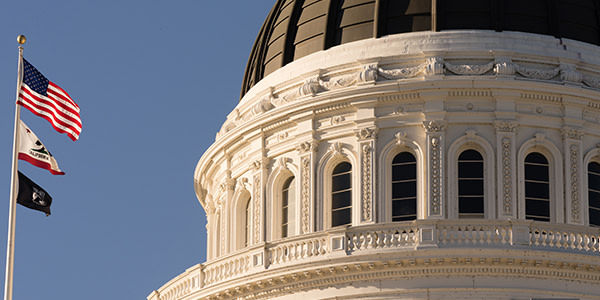 This week, a 'Price is Right' model's $7.7 million discrimination judgment slipped from her grasp like the elusive $1.00 mark on the show's famous Big Wheel. But just like the contestant vying for a spot in the Showcase Showdown, Brandi Cochran will get a second spin in court, The Hollywood Reporter reports.
If you've never seen the 'Price is Right,' then clearly you have never stayed home from school or work for a sick day. Fear not, we'll take this opportunity to enlighten you.
During the Bob Barker-hosting years, the 'Price is Right' featured a bevy of models -- known as Barker's Beauties -- who held up vitamins during pricing games and elegantly gesticulated while the show's announcer explained the features of a car. When Barker retired in 2007, comedian Drew Carey took over hosting duties. While the show dropped the Barker's Beauties title, it continued to employ models to show off the products featured in each episode.
Brandi Cochran was one of those models for eight years.
Cochran survived the transition from Barker Beauty to Carey Cutie, but claims that she was fired from the show in 2007 when producers learned that she was pregnant. She sued, alleging discrimination. Last year, a California jury awarded Cochran $7.7 million.
The defendants in the case -- FremantleMedia North America and The Price Is Right Productions -- challenged the judgment, arguing that Cochran didn't prove that she wasn't re-hired because of pregnancy. They also claimed that they shouldn't be held liable for discriminating against Cochran for "pregnancy-related depression," because they didn't know about the condition.
Tuesday, Los Angeles Superior Court Kevin Brazile tossed the judgment and ordered a new trial based on a recent California Supreme Court decision about mixed-motive discrimination cases.
In February, the California Supreme Court ruled that a jury in a mixed-motive case alleging unlawful termination should be instructed that it must find the employer's action was substantially motivated by discrimination before the burden shifts to the employer to make a same-decision showing, and that a same-decision showing precludes an award of reinstatement, backpay, or damages.
In Cochran's case, Judge Brazile rejected the defendants' request for a substantial motivating factor instruction. In light of the California Supreme Court's ruling, Judge Brazile concluded this week that his failure to give the instruction was not a harmless error, and ordered a new trial, according The Hollywood Reporter.
Considering that both Cochran and the producers have a better idea of what they could lose in a new trial, we wonder if the parties will agree to "come on down" to a settlement.
Related Resources:
You Don't Have To Solve This on Your Own – Get a Lawyer's Help
Meeting with a lawyer can help you understand your options and how to best protect your rights. Visit our attorney directory to find a lawyer near you who can help.
Or contact an attorney near you: