Mom's Secret Recording of Babysitter's Abuse OK, Court Rules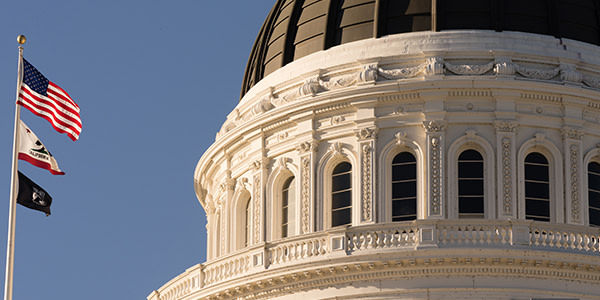 One mother's disturbing discovery has led a California appellate court to distinguish the rules on when secret recordings are permissible. Although California is one of the few "all party consent" states, meaning everyone who is audio recorded must consent to being recorded, there are a few exceptions to that rule.
One of the main exceptions to the "all party consent" rule allows a person to obtain evidence of a violent felony, extortion, bribery, or kidnapping via a secret recording. However, at issue in the In Re: Trever P. case isn't whether a person involved in the conversation can make a secret recording, but rather, whether a parent can consent on behalf of their child and make a secret recording of the child and a babysitter.
Parental Consent for Recording Minors
According to the Fifth District Court of Appeals located in Fresno, California, a parent can consent to a recording on behalf of their minor child. The court found it rather significant and unlikely that the California legislature meant to foreclose a parent's ability to consent on behalf of their child to a secret recording when abuse is suspected on the part of a child's caregiver.
The Trever P. case contains some extraordinarily disturbing facts surrounding the child abuse that it's a wonder this isn't the victim's mother's murder trial. The appellate court specifically explained that:
"The key to the analysis is that the Legislature could not have intended to deem a parent a criminal for eavesdropping on his or her child's conversation under conditions like these-and if the conduct is not unlawful under the statute, the statute's exclusionary provision is not triggered. Rejecting the doctrine would lead to a consequence that is absurd and exceedingly unlikely to have been intended by the Legislature."
Shouldn't Babysitters Expect the Nanny Cam?
In this day and age, it seems absurd that a babysitter would have any expectation of privacy whatsoever inside a client's home. With the ease and prevalence of sophisticated home monitoring systems, it seems like even the nanny cams with audio may soon be so ubiquitous that individuals (particularly babysitters) will have a hard time explaining their expectation of privacy as reasonable when in another's home.
Related Resources:
You Don't Have To Solve This on Your Own – Get a Lawyer's Help
Meeting with a lawyer can help you understand your options and how to best protect your rights. Visit our attorney directory to find a lawyer near you who can help.
Or contact an attorney near you: