Multi-Million Dollar Award Against a Gas Company Reversed, Plus Labor, Criminal & Administrative Matters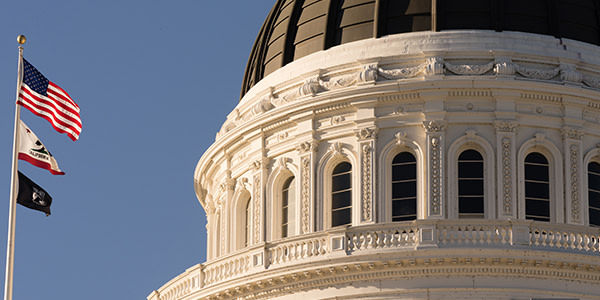 Siskiyou County v. State Pers. Bd., C063811, involved a county's petition for writ of administrative mandamus, challenging the State Personnel Board's ruling that the county's termination of an employee for certain acts of dishonesty was excessive, and that the appropriate consequence was a two-month suspension. In reversing the superior court's holding that the Board abused its discretion by reducing the penalty, the court held that it was well within the Board's discretion to conclude that a two-month suspension was more appropriate than the termination of the employment, and was sufficient to alert her to the seriousness of her conduct, such that it would not recur.
People v. Jason K., D055765, concerned a challenge to a trial court's denial of defendant's request for relief from an order precluding him from possessing firearms for five years after his release from a facility at which he was detained for psychiatric evaluation under Welfare and Institutions Code section 5150. In affirming, the court held that the record contains substantial evidence supporting the court's denial of defendant's petition. Further, section 8103(f)'s preponderance of the evidence standard preserves fundamental fairness and properly allocates the risk of an erroneous judgment pertaining to firearm use between the government and an individual who was hospitalized after a finding that he or she presented a danger to himself or others.
Lazarin v. Superior Court, B222807, involved three union-represented construction workers' suit against their former employer, on behalf of themselves and a putative class of former and current nonexempt hourly employees of defendant providing on-site construction services at oil refineries, power plants or other industrial facilities. In granting the plaintiffs' petition for writ of mandate, the trial court is directed to vacate its order granting defendant summary judgment as to plaintiffs' claim seeking damages for defendant's failure to pay premium wages required by section 226.7 to compensate its employees for missed second meal periods, as defendant's failure to provide its employees with second meal periods required by section 512 and wage order 16, section 10(B), is subject to an award of premium pay as specified in section 226.7.
In re Powell, A127641, concerned a challenge to the determination of the Board of Parole Hearings (Board), finding defendant unsuitable for parole from his 1982 second-degree murder conviction because he poses a present risk of danger to society or a threat to public safety if released. In reversing and remanding, the court held that the commitment offense and defendant's unstable history are too remote to remain valid predictors of his conduct if released. Further, defendant's insight and acceptance of responsibility do not support the parole denial decision, and the Board's concerns about defendant's parole plans are not sufficient to support the parole denial decision. Lastly, the court held that the appropriate disposition of the matter is to remand the case to the Board to conduct a prompt rehearing consistent with the court's opinion, rather than to instruct the Board to set a parole-release date within 30 days of the order.
Huitt v. S. California Gas Co., F056892, involved plaintiffs suit against a gas company for sustaining serious injuries when accumulated natural gas exploded while attempting to light a water heater. In reversing a jury verdict in favor of the plaintiffs in awarding each plaintiff in excess of $1 million in compensatory damages and finding that the gas company acted with malice in awarding each plaintiff $5 million in punitive damages, the court held that there was no evidence that, had the gas company issued a warning, either plaintiffs would have been aware of it, and the lack of evidence that the gas company's failure to issue a warning was the cause of the accident precludes recovery by the plaintiffs.
Related Links:
You Don't Have To Solve This on Your Own – Get a Lawyer's Help
Meeting with a lawyer can help you understand your options and how to best protect your rights. Visit our attorney directory to find a lawyer near you who can help.
Or contact an attorney near you: