Multiple Sentence Enhancements Can Fit a Single Crime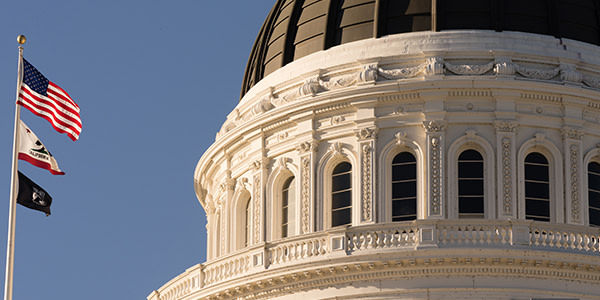 The California Supreme Court ruled last week that a court can impose multiple sentence enhancements to a single crime when the statute governing that crime allows for each of the enhancements.
While California law provides that an act or omission that is punishable in different ways by different provisions of the law cannot be punished under more than one provision, the Supreme Court ruled that a court can apply multiple sentence enhancements under California Penal Code §1170.1 to a single crime.
Defendant Amir Ahmed shot his girlfriend in the stomach with a .38-caliber handgun. A jury convicted him of assault with a firearm, and found true two sentence enhancement allegations: Ahmed personally used a firearm, and inflicted great bodily injury under circumstances involving domestic violence.
The court sentenced Ahmed to state prison for 13 years, including the upper term of four years for the assault, three years for using a firearm, four years for inflicting great bodily injury, and one year each for Ahmed's two prior prison terms.
Ahmed argued, (and the Court of Appeal agreed), that the California Penal Code bars separate enhancements for using a firearm and inflicting great bodily injury because both sentence enhancements were based on the same act -- shooting the victim in the stomach.
The California Supreme Court reversed the Court of Appeal, noting that the legislative intent of California Penal Code §1170.1 was to allow a court to apply multiple sentence enhancements of a single statute to various aggravating elements of a single crime.
Here, Ahmed received both firearm and great bodily injury enhancements. California Penal Code §1170.1 explicitly states that a firearm enhancement does not preclude a great bodily injury enhancement, and vice versa. Thus, the California Supreme Court found that the trial court did not err in applying both sentence enhancements to a single incident.
Related Resources:
You Don't Have To Solve This on Your Own – Get a Lawyer's Help
Meeting with a lawyer can help you understand your options and how to best protect your rights. Visit our attorney directory to find a lawyer near you who can help.
Or contact an attorney near you: