New Lawsuits and Bills: Raiderettes, Mugshots and Cattle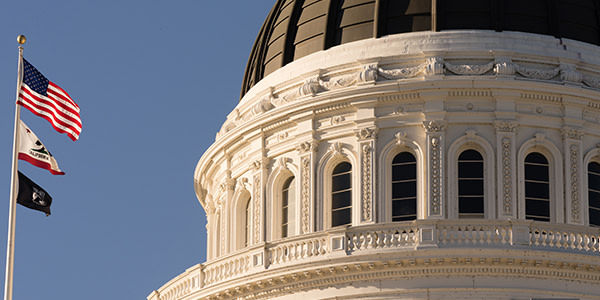 One thing I love about California? It's never boring. Last week we went over some new, and proposed, laws and today, we look at two recent cases initiated in California courts, as well as another proposed law.
One case alleges violation of state labor laws, while the other one is a novel approach to dealing with those pesky mugshot websites -- misappropriation of likeness for commercial gain. Finally, the proposed law would limit the use of antibiotics on livestock.
Oakland Raiderette's Lawsuit
Lacy T., a Raiderette, is suing the Oakland Raiders club for violation of California labor laws, including failure to pay the minimum wage among its most flagrant allegations, reports KGO-TV. She also alleges that the Raiders club does not pay for all business expenses, does not pay for all time worked, and "withholds pay until the end of the season," according to KGO-TV. The claimant is seeking to make the lawsuit a class action on behalf of all Raiderettes who have cheered since 2010, and seeks an injunction against the Club's policies, and backpay, among other monetary penalties.
JustMugShots.com Lawsuit
If you think your past is haunting you -- you're right -- especially if you've been arrested and had a mugshot taken. Zim Rogers was having trouble finding work because his prospective employers had found an 11-year-old mugshot on JustMugShots.com, so he did what every pissed off American would do -- he sued, reports the Los Angeles Times. Alleging violation of California's civil code prohibiting using a person's likeness for commercial gain, Rogers is seeking class-action status, and is seeking an injunction to prevent the website from operating, according to the Los Angeles Times.
Antibiotics and Livestock
On the heels of a voluntary FDA requirement changing antibiotic labeling to stop the use of antibiotics to promote growth in livestock, California lawmakers have introduced bills in the state legislature to "restrict the use of antibiotics on livestock," reports The Sacramento Bee. Because of the growing resistance bacteria have to existing antibiotics, lawmakers see this as a critical issue affecting the health and welfare of its citizens. No doubt if this law passes, it may have a ripple effect on other states.
As always, we'll keep you posted on how these cases progress.
Related Resources:
You Don't Have To Solve This on Your Own – Get a Lawyer's Help
Meeting with a lawyer can help you understand your options and how to best protect your rights. Visit our attorney directory to find a lawyer near you who can help.
Or contact an attorney near you: