Newport Beach ADA Excessive Force Case to Proceed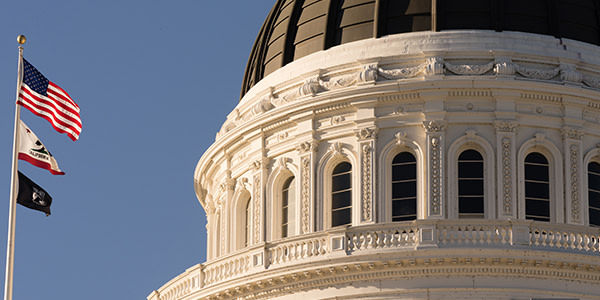 The killing of Gerritt Vos was a startling event that made national headlines. The 22-year old hairdresser, who suffered from schizophrenia, and became upset and injured a store worker with scissors, was shot and killed by police outside a 7-11, while wielding that pair of scissors.
In a subsequent civil suit filed by his parents, it is alleged that the Newport Beach police used excessive force, shooting him four times, when non-lethal methods were available and would have been effective. Additionally, it is alleged that the police failed to provide Vos with a reasonable accommodation under the Americans with Disabilities Act when trying to take him into custody, and instead, had AR-15s pointed at him.
Done Appealing, For Now
The U.S. Supreme Court recently rejected the petition for cert. to take up the Ninth Circuit panel's decision to allow the Newport Beach case to proceed to the merits portion. The Ninth Circuit upheld the dismissal of the individual officers by the district court, but reversed the decision as to department. The department sought to appeal that decision to the High Court, but the Justices just weren't interested enough to hear the matter.
As such, the case will be resuming in the district court, and the Newport Beach police will have to mount a defense as to why the officers failed to use non-lethal methods, and whether the officers could have provided a reasonable accommodation given the suspect was mentally ill. Notably, the Ninth Circuit held that the ADA does in fact apply to arrests, and since the Supreme Court failed to take that question up, the department have to address that issue before the High Court can be petitioned again on the issue.
There's no doubt that civil rights advocates and the law enforcement community will continue to monitor this matter through its conclusion.
Related Resources:
You Don't Have To Solve This on Your Own – Get a Lawyer's Help
Meeting with a lawyer can help you understand your options and how to best protect your rights. Visit our attorney directory to find a lawyer near you who can help.
Or contact an attorney near you: