No Defamation in 'Farce' American Hustle Lawsuit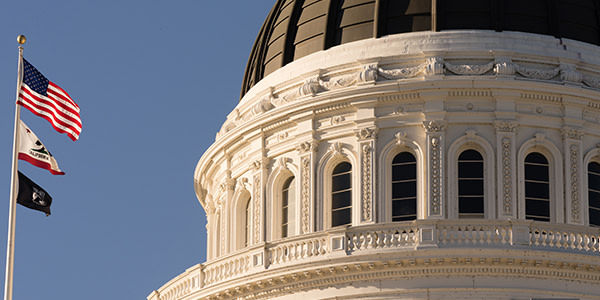 A seemingly harmless comment in the movie American Hustle led to a highly-publicized defamation suit in California. The suit has temporarily come to a resting place following a recent ruling. The ruling shows that, when it comes to defamation, context is everything.
The plaintiff Paul Brodeur made headlines when it was revealed that he'd sued the producers and distributors of American Hustle alleging that Jennifer Lawrence's character damaged his reputation. In the movie, a husband and wife are having an argument over whether or not microwave ovens denude foods of all their nutritional value. The character Rosalyn said she'd read an article by Brodeur that microwaves did exactly that. Brodeur sued, arguing that this suggested to audiences that he'd made a scientifically unsupportable argument.
SLAPP
The defendants immediately rebutted with a California Anti-SLAPP motion, but the trial court denied this. The analysis was highly methodical, but illustrative.
Element One: Public Interest
The first element that needed to be established was whether or not Jennifer Lawrence's speech in American Hustle fell within the meaning of "public interest" contained in California's SLAPP statute. The court found that this element was clearly met because Brodeur was a prolific writer during the time when the movie was set. In the 1970s, Broduer spoke about matters that were of deep concern to the public interest. Brodeur's argument that the statement had nothing to do with overall 70s culture was generally rejected by the court.
Element Two: Likelihood of Prevailing
The court also found that Brodeur failed to produce evidence that he didn't write any article claiming that microwaves remove all nutrition from food, though he'd written on the subject of microwaves' impact on American health extensively. Given the totality of the facts, the court was convinced that Brodeur would not likely prevail on this claims especially given the "farc[ical]" nature of the movie.
In the view of one entertainment attorney, Brodeur probably would have likely fared better in his suit if American Hustle was presented like a documentary. So, fair reminder from this case: if something has the flavor of satire, it's probably not defamatory.
Related Resources:
You Don't Have To Solve This on Your Own – Get a Lawyer's Help
Meeting with a lawyer can help you understand your options and how to best protect your rights. Visit our attorney directory to find a lawyer near you who can help.
Or contact an attorney near you: