No Warrant Needed to Search Probationer's Cell Phone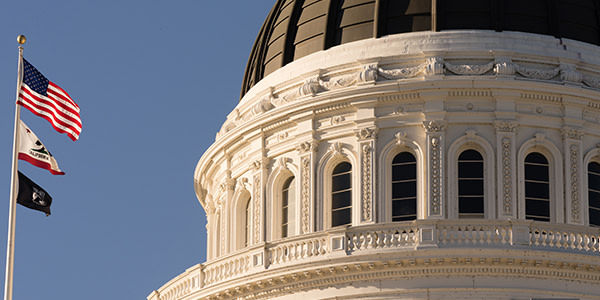 The Fourth District Court of Appeal for the state of California has issued a ruling that, at first blush, appears to disregard the recent ruling of the federal Ninth Circuit Court of Appeals on a nearly identical issue. At issue in the People v. Sandee case is whether a warrantless search of a probationer's cell phone is valid under the Fourth Amendment waiver that probationers consent to as a prerequisite to being granted probation.
The California appellate court explained that under California law, and precedent set by the California supreme court, probationers should expect that their Fourth Amendment waiver will allow a cell phone to be searched attendant to a probation search.
What's This Case About?
In short, this case involves a probationer who had their cell phone searched incident to a search while on probation. As a result of the search, evidence of a drug crime was discovered (the sale of a controlled substance). After her motion to suppress that evidence was denied, she pled guilty to the sale and possession charges.
After sentencing (where she only received three years of felony probation), the appeal was filed asserting that the motion to suppress should have been granted. Sandee based her argument on Ninth Circuit precedent, but the state appellate court found her case worthy of distinction.
Ninth Circuit Not Enough
The state appeals court further explained that despite the Ninth Circuit case, U.S. v. Lara (which petitioner relied upon), relying upon U.S. Supreme Court precedent, the wrong test was used by the Ninth Circuit. The federal court applied a balancing test that accounted for the totality of the circumstances when assessing whether a warrantless search of a probationer violates the Fourth Amendment. Unfortunately for Sandee, the Fourth District opined that until SCOTUS decides this exact issue resolving California law, it will rely on the objectively reasonable test laid out by the state's highest court.
Basically, for a warrantless search of a probationer to be a violation of the Fourth Amendment in California, it must be shown that the purpose of the search was improper. Essentially, California courts take the position that unless the Fourth Amendment waiver specifically excludes cell phones or devices, that they will be included within a probationer's waiver of rights, as that is what a reasonable person would expect based on the wording of the probationer's Fourth Amendment waiver of rights.
Related Resources:
You Don't Have To Solve This on Your Own – Get a Lawyer's Help
Meeting with a lawyer can help you understand your options and how to best protect your rights. Visit our attorney directory to find a lawyer near you who can help.
Or contact an attorney near you: