Paying Twice Isn't So Nice: Verify Address Before Mailing Check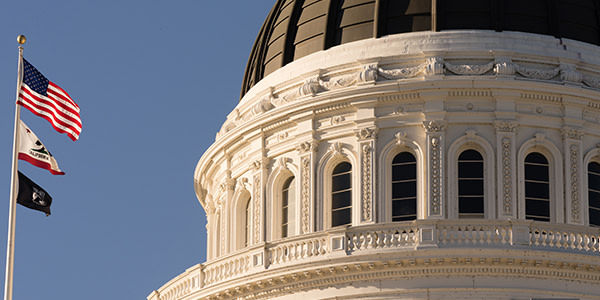 Here's a reason to be extra-careful when mailing a worker's compensation check to an injured employee: If you mail the check to the wrong address, you may have to pay twice.
Last week, California's Second Appellate District Court ruled that an employer remained liable to a former employee for proceeds of a settlement of a workers' compensation claim when a check for the proceeds was mailed to the wrong address and then fraudulently endorsed and cashed by someone else.
We're not talking about small change, either; this case involved a $17,000 check.
Barrett Business Services employed Rafael Rivas as a laborer when Rivas injured his low back in the course of employment. Rivas lawyered up and filed a worker's comp claim.
Between the date when Rivas filed and the date Barrett Business Services mailed Rivas a check, both parties went through life changes. Barrett stopped using Pinnacle Claims Services as its claims adjusting agent and moved its claims unit in-house. Rivas moved multiple times, and empowering his attorney, Carl Feldman, to sign legal documents, including a settlement, that were in Rivas's best interests.
Records were not properly updated. Chaos ensued.
Almost three years after Rivas' injury, Barrett prepared and forwarded a Compromise and Release (C&R) to Feldman. That C&R included an incorrect address for Rivas. Feldman, signed the C&R for Rivas pursuant to the Special Power of Attorney executed by Rivas, and returned the C&R to Barrett's attorneys. A Workers' Compensation Administrative Law Judge (WCALJ) approved the $20,000 settlement less $3,000 payable to Feldman as attorney fees. The C&R was served on Barrett or on Barrett's counsel. Feldman never changed the incorrect address on the C&R.
Barrett mailed a $17,000 check to Rivas at the wrong address. A fraudster intercepted, endorsed, and cashed the check at a check cashing service. A WCALJ subsequently ruled that Barrett still had to pay Rivas the $17,000.
Here, the WCALJ reasoned that Rivas should not be the one to pursue remedies from the fraudster or check cashing service because he was not at fault. Barrett, according to the judge, was in a better position to pursue legal action against responsible parties. The Second Appellate District affirmed that decision last week.
Let's put this decision into perspective. The fraudster cashed the check in 2008. It's 2012. There's almost no chance that Barrett will recover its original $17,000, but it still owes Rivas a $17,000 workers compensation check for his now seven-year-old back injury.
While checks can be delivered to the wrong address, or stolen from a mailbox, it's still smart to verify the recipient's address before mailing a $17,000 check. A few minutes of extra work can save years of litigation and thousands of dollars.
Related Resources:
You Don't Have To Solve This on Your Own – Get a Lawyer's Help
Meeting with a lawyer can help you understand your options and how to best protect your rights. Visit our attorney directory to find a lawyer near you who can help.
Or contact an attorney near you: