People v. Brookfield, No. S147980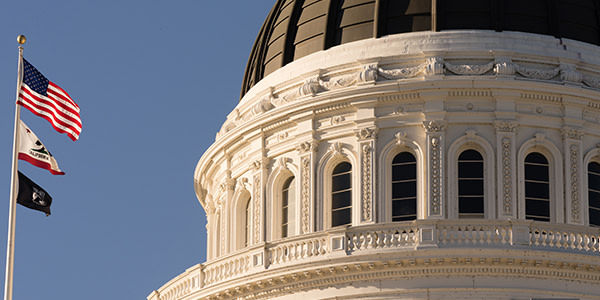 Court of appeals' judgment upholding a life sentence but reversing an enhanced punishment imposed on a defendant convicted of a gang-related crime in the commission of which he did not personally discharge a firearm (a companion of his did), is affirmed where: 1) the trial court erred in sentencing defendant to both the life term under section 186.22(b)(4) and the 10-year sentence enhancement under subdivisions (b) and (e)(1) of section 12022.53; and 2) the court of appeals was correct in ordering the 10-year sentence enhancement stricken, but it was incorrect in its reasoning that the defendant had not committed a felony punishable by imprisonment in the state prison for life.
Read People v. Brookfield, No. S147980
Appellate Information
Appeal from Kern County Super. Ct. No. BF107031B.
Filed August 31, 2009
Judges
Before: PERLUSS, J., GEORGE, C.J., WERDEGAR, J., CHIN, J., MORENO, J., CORRIGAN, J., KENNARD, J.
Opinion by KENNARD, J.
Counsel
For Petitioner: Corinne S. Shulman and Mark D. Greenberg, under appointments by the Supreme Court
For Respondent: Edmund G. Brown, Jr., Attorney General, Dane R. Gillette, Chief Assistant Attorney General, Michael P. Farrell, Assistant Attorney General, Julie A. Hokans, Janet Neeley, Peter W. Thompson and Kathleen A. McKenna, Deputy Attorneys General, for Plaintiff and Respondent.
You Don't Have To Solve This on Your Own – Get a Lawyer's Help
Meeting with a lawyer can help you understand your options and how to best protect your rights. Visit our attorney directory to find a lawyer near you who can help.
Or contact an attorney near you: