People v. Castellanos, No. B210705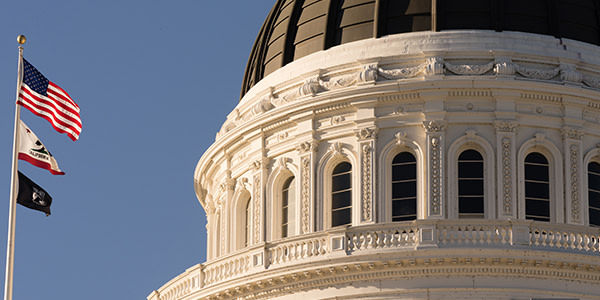 Conviction for felony petty theft is affirmed and subsequent fines in connection with the conviction are affirmed in part and reversed in part where: 1) a Penal Code sec 1202.5 (a) fine must be imposed principally in theft related cases, contingent on the ability to pay, and is also subject to additional penalty assessments, the state surcharge, the state court construction penalty, and two DNA penalties; and 2) on remittur, the court must assess defendant's ability to pay in light of his financial obligations and whether to impose the full fine and the other assessments, surcharge, and penalties, a lesser amount, or none at all.
Read People v. Castellanos, No. B210705 in PDF
Read People v. Castellanos, No. B210705 in HTML
Appellate Information
APPEAL from a judgment of the Superior Court of Los Angeles County, Teri Schwartz, Judge. Affirmed as modified.
SECOND APPELLATE DISTRICT, DIVISION FIVE
Filed July 29, 2009
Judges
Before: TURNER, P.J., ARMSTRONG, J., KRIEGLER, J.
Opinion by TURNER, P.J.
Concurring Opinion by KRIEGLER, J.
Counsel
For Plaintiff: Edmund G. Brown, Jr., Attorney General, Dane R. Gillette, Chief Assistant Attorney General, Pamela C. Hamanaka, Senior Assistant Attorney General, and Sarah J. Farhat, Deputy Attorney General.
For Defendant: Linda L. Gordon, under appointment by the Court of Appeal.
You Don't Have To Solve This on Your Own – Get a Lawyer's Help
Meeting with a lawyer can help you understand your options and how to best protect your rights. Visit our attorney directory to find a lawyer near you who can help.
Or contact an attorney near you: