People v. Dieck, No. S158076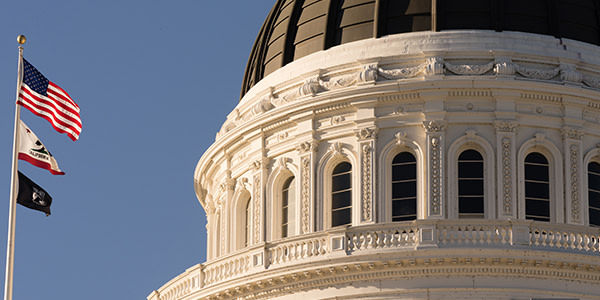 Court of Appeals judgment is reversed where the court erred when it awarded credit for actual time served and not conduct credit, and in holding that defendant must spend at least six days in custody prior to being sentenced to be entitled to conduct credit pursuant to Penal Code sec. 4019. The statute does not require that a defendant spend six days in presentence confinement in order to be entitled to receive conduct credit, but instead entitles a defendant to conduct credit if he or she is sentenced to a period of at least six days without regard to the duration of presentence confinement.
Read People v. Dieck, No. S158076 in PDF
Read People v. Dieck, No. S158076 in HTML
Appellate Information
Trinity County Super. Ct. No. 05F169
Ct.App. 3 Crim. C052606
Decided June 25, 2009
Judges
Before: MORENO, J. WE CONCUR: GEORGE, C.J., KENNARD, J., BAXTER, J., WERDEGAR, J., CHIN, J., CORRIGAN, J.
Opinion by MORENO, J.
Counsel
For Appellant: Gary E. McCurdy, under appointment by the Supreme Court, and William Davies, under appointment by the Court of Appeal.
For Respondent: Bill Lockyer and Edmund G. Brown, Jr., Attorneys General, Mary Jo Graves and Dane R. Gillette, Chief Assistant Attorneys General, Donald E. de Nicola, Deputy State Solicitor General, Michael P. Farrell, Assistant Attorney General, Janis Shank McLean, Jane N. Kirkland, David A. Rhodes, Janet E. Neeley and Paul A. Bernardino, Deputy Attorneys General.
You Don't Have To Solve This on Your Own – Get a Lawyer's Help
Meeting with a lawyer can help you understand your options and how to best protect your rights. Visit our attorney directory to find a lawyer near you who can help.
Or contact an attorney near you: