Decisions In Criminal, Employment, Insurance, Juvenile and Personal Injury Matters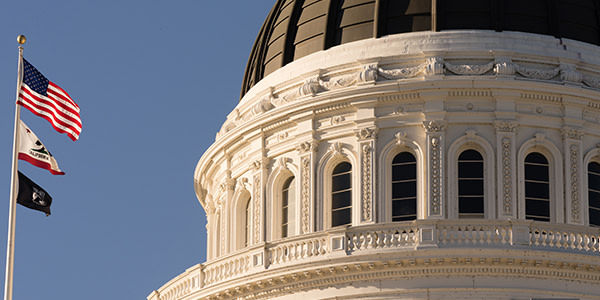 People v. Jones, D055087, concerned a challenge to a conviction of defendant for attempted voluntary manslaughter and for shooting at an occupied vehicle. In affirming the conviction, the court held that the trial court correctly instructed the jury that a person standing outside a vehicle who, while holding a gun reaches into the vehicle through an open window or door and fires the gun, may be convicted of shooting "at" an occupied vehicle.
People v. Hall, B215310, concerned a challenge to a conviction of defendant of multiple counts, including second degree murder, assault upon a peace officer, and driving under the influence causing injury, arising from defendant's flight from police in a vehicle pursuit which resulted in the deaths of two individuals. In affirming the convictions, the court held that the defendant did not forfeit the blood sample's chain of custody claim on appeal, but the assertion of error lacks merit. Also, the trial court did not commit reversible error when it denied defendant's motion for a new trial on the ground that new evidence had been discovered.
Mito v. Temple Recycling Ctr., Corp., B219934, involved a plaintiff's personal injury suit against defendants arising from a motor vehicle accident. In reversing and remanding a trial court's dismissal of the complaint for failure to file it within the statute of limitations, the court held that the clerk was required to file the complaint as first presented on July 24 because, although LASC Local Rule 2.0(d) required the Cover Sheet, California Rules of Court, rule 3.220(c) prohibited the court clerk from rejecting the filing for failure to comply with this rule.
King v. Willmett, C059236, concerned a challenge to the trial court's grant of defendant's post-trial motion for reduction of medical billings for part medical expenses, in plaintiff's personal injury suit against a defendant for injuries sustained in an automobile accident. In reversing, the court held that, in light of the public policy conclusions expressed by the California Supreme Court and the Legislature's enactment of specific statutes governing the operation of the collateral source rule in limited kinds of cases, reduction is inappropriate in this case, and as such, the trial court violated the collateral source rule by reducing the jury's award of past medical expense damages to the cash amount paid by plaintiff's HMO.
Kern County Dep't of Human Serv. v. Superior Court, F060314,concerned a County Department of Human Services' petition for a writ of mandate, challenging a juvenile court's refusal to find that the department properly noticed a parent of a jurisdictional/dispositional hearing on juvenile dependency supplemental and subsequent petitions. In granting the petition, the court held that the Hague Service Convention does not apply to supplemental and subsequent juvenile dependency proceedings in light of the juvenile court's ongoing dependency jurisdiction and provided it has previously found proper notice to the parent. Alternatively, assuming that Convention could apply to supplemental and subsequent juvenile dependency proceedings, any duty to serve notice under the Convention was discharged in this case by the father's general appearance in the juvenile court after the department filed its subsequent and supplemental petitions.
People v. Brady, S078404, concerned a challenge to a conviction of a defendant for first degree murder of a police officer and a sentence of death. The California Supreme Court affirmed the conviction on automatic appeal over claims of error regarding: 1) trial court's exclusion of certain evidence including third party culpability and possible bias in key witness's testimony; 2) the sufficiency of the evidence to support the first degree murder verdict; 3) asserted Griffin error; 4) jury instruction on consciousness of guilt; 5) trial court's admission of victim impact evidence; 6) prosecutorial misconduct during closing argument; 7) jury instruction on a juror's refusal to deliberate; 8) denial of defendant's automatic application for modification of the death verdict; 9) arbitrary imposition of the death penalty; 10) delay in the appointment of appellate counsel; 11) execution following lengthy confinement; and 12) constitutional challenges to California's death penalty statute.
Lu v. Hawaiian Gardens Casino, Inc., S171442, concerned a card dealer's suit against his casino employer, claiming that the casino's mandatory tip pooling policy constituted conversion of his tips and violated Labor Code section 351. In affirming the court of appeal's affirmance of the trial court's conclusion that section 351 does not provide a private cause of action for employees to recover any misappropriated tips from employers, the court held that, based on the review of section 351's legislative history, there is no clear indication that the Legislature intended to create a private cause of action under the statute.
Clark v. Superior Court, S174229, involved senior citizens' suit against an insurance company, claiming deceptive business practices relating to the purchase and sale of annuity contracts, and claiming that statutory law entitled them to a trebling of the award. In reversing the court of appeal's grant of plaintiffs' petition for a writ of mandate directing the trial court to enter a new order denying defendant's motion for judgment on the pleadings, the court held that, because Civil Code section 3345 authorizes the trebling of a remedy only when it is in the nature of a penalty, and because restitution under the unfair competition law is not a penalty, an award of restitution under the unfair competition law is not subject to section 2234's trebling provision.
Related Resources:
You Don't Have To Solve This on Your Own – Get a Lawyer's Help
Meeting with a lawyer can help you understand your options and how to best protect your rights. Visit our attorney directory to find a lawyer near you who can help.
Or contact an attorney near you:
Content For You