Decisions in Criminal, Environmental and Anti-SLAPP Matters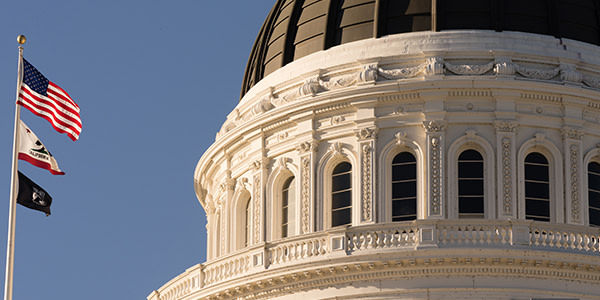 People v. Landon, No. A123779 involved a challenge to the trial court's imposition of a four to eight months' imprisonment upon a defendant for a DUI conviction with four prior DUI convictions and another subsequent DUI arrest. In affirming the conviction and the sentence, the court rejected defendant's claim that the trial court's refusal to grant her probation based on section 1203(e)(4) violated her due process rihgts as she failed to establish prejudice. However, defendant is entitled to custody credits of 385 days as the amended section 4019 applies retroactively.
San Joaquin River Exch. Contractors Water Auth. v. State Water Res. Control Bd., No. C060697 concerned a challenge to the State Water Resources Control Board's approval of two amendments to the Water Quality Control Plan for the Sacramento River and San Joaquin River Basins. In rejecting plaintiffs' claim that the amendments violate state and federal water law and CEQA, the court denied their petition for a writ of mandate and affirmed the trial court's decision as it was thorough and well-reasoned decision.
In People v. Reed, No. A123967, the First District faced a challenge to a conviction for aggravated sexual assault of a child and related offenses and a sentence of 230 years to life under the three strikes law. Although, most of defendant's challenges to his conviction is rejected, the conviction is reversed as the trial court erred in failing to inquire into reasons for defendant's desire to move for new trial based on ineffective assistance of counsel.
People v. Becker, No. E047898 involved a challenge to a conviction for possession of Ecstasy and other crimes. In rejecting defendant's main contention that there is insufficient evidence to support his Ecstasy possession conviction as it is neither a controlled substance nor an analog of any controlled substance for purposes of section 11377, the court held that the investigator's testimony was sufficient to show that Ecstasy is either a controlled substance itself or a controlled substance analog of methamphetamine.
People v. Chappelone, No. A121763 involved a challenge to the trial court's restitution order in a conviction of a husband and wife for conspiracy to commit grand theft and other related crimes against the wife's employer, Target. In reversing the restitution order in the amount of $278,678, the court held that the trial court abused its discretion by awarding Target a sizable windfall when it ordered restitution in the amount that it did rather than calculating a rough approximation. For instance, the trial court erred in ordering restitution based on the merchandise's retain price instead of wholesale price and by allowing Target to retain the recovered merchandise and ordering defendants to pay Target for the stolen merchandise.
All One God Faith, Inc. v. Organic & Sustainable Indus. Standards, Inc., No. A123009 involved a challenge to the trial court's denial of defendant's anti-SLAPP motion in plaitniff's suit against defendant-trade association and certain of its members alleging that its certification of personal care products as "organic" would constitute unfair competition and misleading advertising. In affirming the denial, the court held that defendant has not met its burden of showing that the challenged cause of action arises from protected activity under the anti-SLAPP statute as its certification activities are not in furtherance of its speech on connection with a public issue or issue of public interest.
Related Resources:
You Don't Have To Solve This on Your Own – Get a Lawyer's Help
Meeting with a lawyer can help you understand your options and how to best protect your rights. Visit our attorney directory to find a lawyer near you who can help.
Or contact an attorney near you:
Content For You