People v. Martinez, No. S064574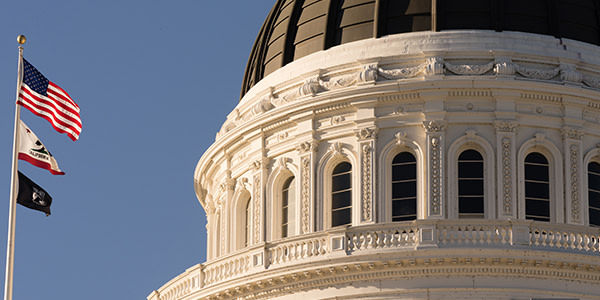 Conviction for first degree murder and other crimes and sentence to death is affirmed where: 1) the trial court did not err in failing to conduct a Marsden inquiry regarding substitute counsel; 2) the trial court did not abuse its discretion in sustaining the prosecutor's challenges for cause against two prospective jurors; 3) the court did not err in its jury instructions concerning consideration of the testimony of a willfully untruthful witness, and the inferring of consciousness of guilt from defendant's attempt to persuade a witness to provide false evidence or from evidence of his flight from the crime scene; 4) defendant is not entitled to inspect the undisclosed portion of the witness's juvenile file as it is not material to the defense; and 5) California's death penalty statute does not violate the state or federal constitutions.
Read People v. Martinez, No. S064574 in PDF
Read People v. Martinez, No. S064574 in HTML
Appellate Information
APPEAL from Alameda County Super. Ct. No. H15696.
Filed August 13, 2009
Judges
Before GEORGE, C.J., KENNARD, J., BAXTER, J., WERDEGAR, J., CHIN, J., CORRIGAN, J., MORENO, J.
Opinion by GEORGE, C.J.
Concurring and Dissenting Opinion by MORENO, J.
Counsel
For Plaintiff: Bill Lockyer and Edmund G. Brown, Jr., Attorneys General, Robert R. Anderson, Chief Assistant Attorney General, Gerald A. Engler, Assistant Attorney General, Bruce Ortega and Jill M. Thayer, Deputy Attorneys General.
For Defendant: Paul J. Spiegelman, under appointment by the Supreme Court.
You Don't Have To Solve This on Your Own – Get a Lawyer's Help
Meeting with a lawyer can help you understand your options and how to best protect your rights. Visit our attorney directory to find a lawyer near you who can help.
Or contact an attorney near you:
Content For You