People v. Nguyen, No. S154847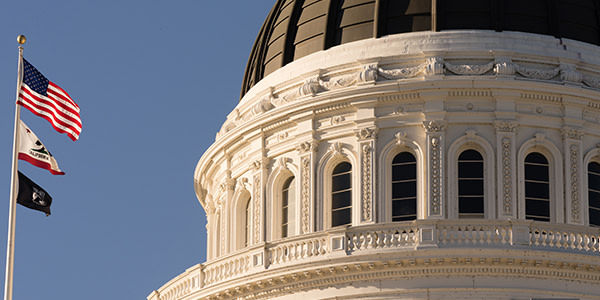 Court of Appeals judgment is reversed where the absence of a constitutional or statutory right to jury trial under the juvenile law does not, under Apprendi, preclude the use of a prior juvenile adjudication of criminal misconduct to enhance the maximum sentence for a subsequent adult felony offense by the same person under California's Three Strikes law.
Read People v. Nguyen, No. S154847 in PDF
Read People v. Nguyen, No. S154847 in HTML
Appellate Information
Santa Clara County Super. Ct. No. CC476520
Filed: July 2, 2009
Judges
Before: BAXTER, J., GEORGE, C.J., WERDEGAR, J., CHIN, J., MORENO, J., CORRIGAN, J., KENNARD, J.
Opinion by BAXTER, J.
Dissenting Opinion by KENNARD, J.
Counsel
For Plaintiff: Bill Lockyer and Edmund G. Brown, Jr., Attorneys General, Robert R. Anderson and Dane R. Gillette, Chief Assistant Attorneys General, Gerald A. Engler, Assistant Attorney General, Donald E. de Nicola, Deputy State Solicitor General, René A. Chacón, Laurence K. Sullivan, Eric D. Share and Amy Haddix, Deputy Attorneys General.
For Defendant: Mary J. Greenwood, Public Defender, Seth Flagsberg, Deputy Public Defender; The Law Offices of Douglas L. Rappaport, Douglas L. Rappaport and Michelle M. Thomson.
You Don't Have To Solve This on Your Own – Get a Lawyer's Help
Meeting with a lawyer can help you understand your options and how to best protect your rights. Visit our attorney directory to find a lawyer near you who can help.
Or contact an attorney near you: