People v. Rodriguez, No. S159497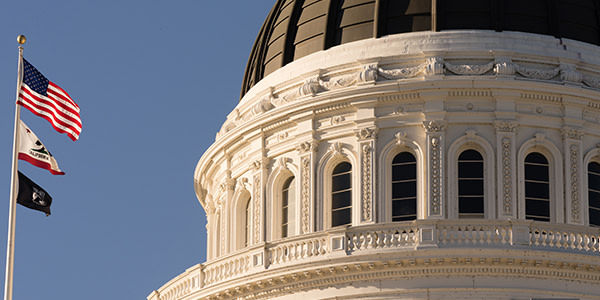 Court of appeal's ruling striking a portion of defendant's sentence for assault with a firearm, on the ground that Penal Code section 654 prohibits multiple punishment for the same act, is reversed where: 1) the appeals court correctly found the trial court erred in imposing additional punishment for defendant's firearm use under two statutory provisions; but 2) section 654 does not provide the basis for this finding, and instead it is section 1170.1(f), which prohibits the imposition of additional punishment under more than one enhancement provision for "using ... a firearm in the commission of a single offense", which was violated here.
Read People v. Rodriguez, No. S159497
Appellate Information
Appeal from Los Angeles County Super. Ct. No. MA025392.
Filed August 20, 2009
Judges
Before: BAXTER, J., GEORGE, C.J., WERDEGAR, J., CHIN, J., MORENO, J., CORRIGAN, J., KENNARD, J.
Opinion by KENNARD, J.
Counsel
For Plaintiff: Edmund G. Brown, Jr., Attorney General, Dane R. Gillette, Chief Assistant Attorney General, Pamela Hamanaka, Assistant Attorney General, Scott A. Taryle, Kristofer Jorstad, Jason Tran and Allison H. Chung, Deputy Attorneys General.
For Defendant: MathewAlger, under appointment by the Supreme Court, and Murray A. Rosenberg, under appointment by the Court of Appeal.
You Don't Have To Solve This on Your Own – Get a Lawyer's Help
Meeting with a lawyer can help you understand your options and how to best protect your rights. Visit our attorney directory to find a lawyer near you who can help.
Or contact an attorney near you: