Perry v. Brown: What the California Prop 8 Ruling Means for Gay Couples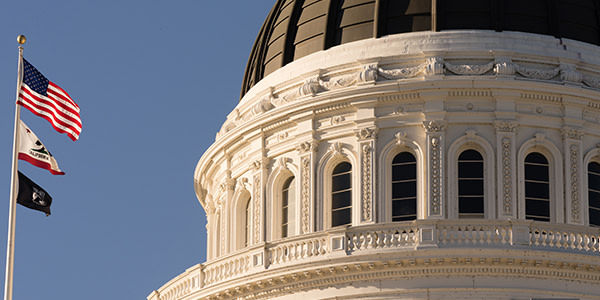 The Ninth Circuit Court of Appeals decision today in Perry v. Brown did not say that same-sex couples have a constitutional right to wed, (like Judge Vaughn Walker's previous ruling in the case), nor did it immediately lift the California Prop 8 same-sex marriage ban.
Instead, Judge Stephen Reinhardt's narrowly-tailored decision relied on Supreme Court Justice Anthony Kennedy's reasoning in the 1996 case, Romer v. Evans, to find that, after the gay community won marriage equality, a law rescinding that right was unconstitutional.
So why Romer v. Evans? And why no constitutional right to marriage equality? Perhaps because Judge Reinhardt was trying to keep this case out of the Supreme Court.
The Perry v. Brown decision only applies to the California because California is the only state within the Ninth Circuit Court of Appeals' jurisdiction that has granted, and then rescinded, marriage equality. That means that the facts behind Perry v. Brown are substantially similar to the facts behind Romer v. Evans. (Romer v. Evans reviewed a Colorado initiative that voided a series of local ordinances and state laws to protected gays and lesbians from discrimination based on sexual orientation, reports the Los Angeles Times.)
Judge Reinhardt repeatedly cited to Justice Kennedy's Romer opinion throughout the decision, which may have been Reinhardt's way of wooing Justice Kennedy, the necessary swing vote on the Court, should Perry v. Brown reach the U.S. Supreme Court.
But since the decision only applies to California, Reinhardt may have deflected Supreme Court intervention into the matter. And even if the Court hears the case, would it actually reverse the decision in light of Romer?
As for now, gay couples have to play the wait and see game before they can fully enjoy the Ninth Circuit Court of Appeals' ruling today: California Prop 8 will remain in effect until the Supreme Court acts on the case.
Related Resources:
You Don't Have To Solve This on Your Own – Get a Lawyer's Help
Meeting with a lawyer can help you understand your options and how to best protect your rights. Visit our attorney directory to find a lawyer near you who can help.
Or contact an attorney near you: