Pervs in Parks: OC Ordinance Preempted by State Sex Offender Laws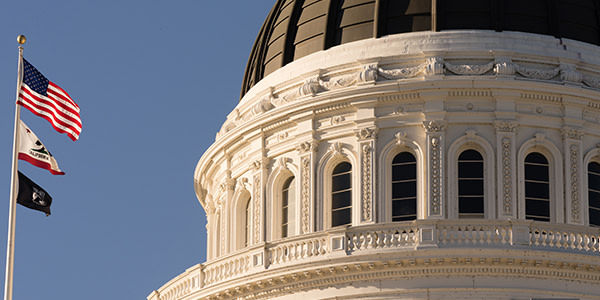 You won't find many people who will shed a tear over city and county ordinances that ban sex offenders from parks, except with prior written permission from the sheriff. We'd venture a guess that most people would support such a law, though much like city-specific gun ordinances, the laws face a major obstacle: state preemption.
Hugo Godinez is a registered sex offender. He attended a "mandatory" company picnic on Cinco de Mayo in 2010, at the Mile Square Regional Park. He was prosecuted and convicted, under the Orange County ordinance, but last week, in an unpublished opinion, a California appeals court reversed the conviction, and held that the OC ordinance was preempted by state law.
Wider Impact
At the county's urging, a number of other local cities have also adopted similar ordinances, reports the Los Angeles Times, many of which are facing similar legal challenges.
The Orange County Sheriff's Department stopped enforcing the county ban after the intermediate Superior Court appellate panel found in Godinez's favor, while the Lake Forest City Counsel has already voted to rescind its ban entirely.
Preemption
The county argued that the law was not preempted by state legislation, as it only restricted where a sex offender can go. The appeals court disagreed.
"Defining the relevant state law field as the District Attorney suggests -- the regulation of where sex offenders can go -- would require us to ignore other state laws designed to achieve the same purpose as Section 3-18-3: protecting children from registered sex offenders by restricting access to locations where children regularly gather."
The court cited examples of state laws that prohibit sex offenders from living near schools or parks, that authorize GPS monitoring of sex offenders, and laws that prohibit employment or volunteering in positions with direct and unaccompanied contact with minor children.
The combination of those restrictions, and dozens of others (including prohibitions on living with other sex offenders and on receiving publicly-funded erectile dysfunction drugs), as well as the stated purpose of the Sex Offender Punishment, Control, and Containment Act of 2006, make it clear that the state fully occupies the broad field of restrictions imposed upon a sex offender's daily life.
And while local jurisdictions are fully authorized to make their own laws, if it conflicts with state law, by "duplicat[ing], contradict[ing], or enter[ing] an area fully occupied by general law, either expressly or by legislative implication," the local law falls.
Of course, this begs the question: will the rest of the laws fall like dominoes? Though this opinion is unpublished, it's hard to see how any of the other parallel legal challenges could go any other way.
Related Resources:
You Don't Have To Solve This on Your Own – Get a Lawyer's Help
Meeting with a lawyer can help you understand your options and how to best protect your rights. Visit our attorney directory to find a lawyer near you who can help.
Or contact an attorney near you: