PG&E Has No Immunity for Campsite Injury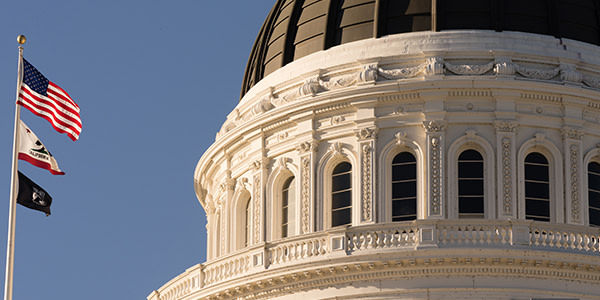 A state appeals court ruled that a utility company was not immune from liability for injuries to a boy who was severely injured when a tree fell on him at a campground.
The California First District Court of Appeal said a statute that immunizes property owners from liability to recreational users did not apply to Pacific Gas and Electric Company. The statute includes an exception when people pay to use the property, which happened when the 12-year-old boy and his family paid the campground fee.
The utility company argued it was immune because it did not receive the fee, but the appeals court said receipt of the fee was not the point of the exception in Civil Code Section 846. The statute created an exception for the immunity, the court said, and it did not matter who received the consideration.
Consideration for Permission
"We hold that the payment of consideration in exchange for permission to enter a premises for a recreational purpose abrogates the section 846 immunity of any nonpossessory interest holder who is potentially responsible for the plaintiff's injuries, including a licensee or easement holder who possesses only a limited right to enter and use a premises on specified terms but no right to control third-party access to the premises," Judge Theresa Stewart wrote for court.
Zachary Rowe nearly died while on a camping trip with his family at San Mateo County Memorial Park. A 75-foot tree fell on him as he slept in his tent at 5 a.m. on July 23, 2012.
PG&E owned and operated a utility line that ran to a restroom in the park, and the company had a license to enter the park and maintain its equipment. It also had a contractual duty to maintain the vegetation near the power line, which was about 35 feet from Zachary Rowe's tent.
After a guardian ad litem sued on his behalf, the utility company moved to dismiss the complaint on immunity grounds. The trial judge rejected the motion.
No Exception to Exception
On appeal, the Second District also rejected the company's claim of immunity. The appeals court said the legislature did not intend an exception to the exception for immunity.
"We do not think the Legislature intended to confer on holders of nonpossessory interests absolute immunity from premises liability to paying recreational visitors of property (save for willful and malicious misconduct), in circumstances in which even the property's owner would not be immune," the unanimous panel said.
Related Resources:
You Don't Have To Solve This on Your Own – Get a Lawyer's Help
Meeting with a lawyer can help you understand your options and how to best protect your rights. Visit our attorney directory to find a lawyer near you who can help.
Or contact an attorney near you: