Case Addresses Pharmacy's Liability Under the Drug Dealer Liability Act, Plus, Criminal, Juvenile, & Tort Matters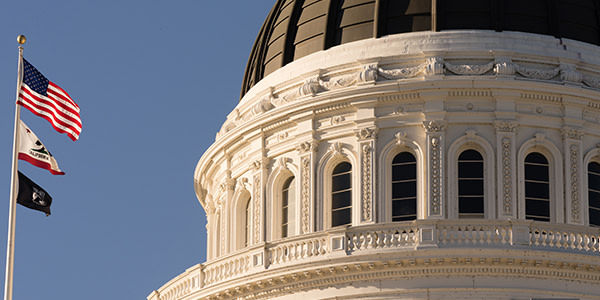 In re Maes, No. C062967, concerned a defendant's petition for habeas relief claiming that he is entitled to conduct credits during service of his term for spousal abuse conviction. In denying the petition, the court held that section 2933.2 bars such credit as a defendant convicted of murder and sentenced to an indeterminate life term is not entitled to earn post-sentence conduct credit against a consecutive determinate term imposed for a separate offense, which section 669 directs to be served first.
In re Kyle E., No. C061669, concerned a father's challenge to the juvenile court's visitation order with his minor son in juvenile dependency proceedings. In reversing the juvenile court's visitation order, the court remanded the matter in concluding that the court order unlawfully delegated the responsibility of whether or not the father's visitation would occur at all to the Sacramento County Department of Health and Human Services.
In People v. Ogle, No. B214086, the Second District faced a challenge to a conviction of defendant for making criminal threats, disobeying a domestic relations order, and stalking, claiming that his prior conviction for stalking was inadmissible to prove propensity because it was not a crime of domestic violence. In affirming the conviction, the court held that stalking is an act of domestic violence within the meaning of Evidence Code section 1109 and thus admissible to prove propensity to commit the crime of making criminal threats.
Aryeh v. Canon Bus. Solutions, Inc., No. B213104, concerned a plaintiff's suit brought under the Unfair Competition Law (UCL), on behalf of himself and similarly situated persons who entered into copy rental agreements with defendant and who were overcharged for copies. Inaffirming the trial court's judgment sustaining defendant's general demurrer without leave to amend, the court held that plaintiff's UCL cause of action accrued more than four years before he filed his action, and the continuing violation doctrine does not apply to the circumstances of this case.
In People v. Morris, No. C060358, the Third District faced a challenge to a conviction of defendant for robbery, grand theft and other related crimes. In striking the section 667.9 sentence enhancement, the court held that there was insufficient evidence that defendant knew or should have known the victim was "developmentally disabled" within the meaning of the enhancement statute.
Benson v. Superior Court, No. A127285, concerned a mother's suit against a county and the county coroner, for retaining her son's heart for further examination during a postmortem exam. In granting the defendants' petitions for extraordinary relief, the court held that, a county coroner, conducting an inquiry into cause of death, has no duty to obtain consent from next of kin before retaining a part of the decedent's body to determine cause of death, or for scientific investigation or coroner training.
In re Michael K., No. H034209, concerned a challenge to the trial court's grant of San Andreas Regional Center's (SARC) request for a court order to place a gravely disabled individual in a particular residential facility, in habeas proceedings brought by a public defender on behalf of the individual and under the authority of In re Hop. In reversing, the court held that the parents and co-conservators successfully objected to their son's community placement and properly invoked the statutorily authorized administrative procedure to challenge that placement, and the within petition sought to relitigate the same claim among the same parties that the administrative decision put to rest.
Whittemore v. Owens Healthcare, No. C060873, concerned a challenge to the trial court's order sustaining defendant's demurrer without leave to amend in plaintiffs' suit against pharmacies brought under the Drug Dealer Liability Act. In affirming, the court held that contrary to the ruling below, the doctrine of unclean hands does not preclude recovery in circumstances covered by the Act because the very purpose of the Act is to permit recovery of damages in specified circumstances by the user and others damaged by the use of the drugs. However, the pharmacies did not knowingly market the controlled substances to plaintiff, as is required for liability under the Act.
Related Resources:
You Don't Have To Solve This on Your Own – Get a Lawyer's Help
Meeting with a lawyer can help you understand your options and how to best protect your rights. Visit our attorney directory to find a lawyer near you who can help.
Or contact an attorney near you: