Prop. 8 Supporters Lose (Another) Bid to Halt Gay Marriages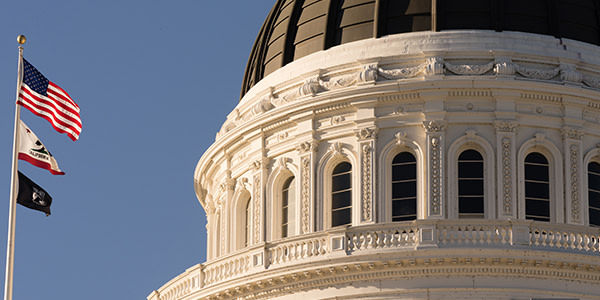 Call them whatever adjective you desire, but one descriptor is beyond debate: persistent.
More than a month after the U.S. Supreme Court held that the group lacked standing to argue against gay marriage in federal court, and two weeks after another state Supreme Court challenge was rejected, the backers of California's much discussed Proposition 8 had not yet conceded the fight.
However, Wednesday's ruling by the California Supreme Court may finally end any serious hopes they may have had of reinstating the ban.
According to The Associated Press, the Golden State's highest court rejected a challenge by ProtectMarriage that, at least on paper, may have actually had a modicum of legal merit, if not popular support. Now that the state's highest court has spoken (or refused to speak), and the nation's highest court has closed the doors to federal court, this is likely the end to the organization's legal challenges.
No Class Action, No Statewide Relief
We're still curious as to why the initial lawsuit was only filed on behalf of two couples against two counties: Los Angeles and Alameda. A class action lawsuit, on behalf of all similarly-situated couples, would have guaranteed relief statewide.
Instead, as ProtectMarriage.com argued, the lawsuit should have only affected the two couples, or at most, the defendant clerks of those two counties, reports Reuters.
Nonetheless, retired Chief U.S. District Judge Vaughn R. Walker's injunction was worded to apply statewide, which brings us to the other point argued by the Prop. 8 supporters.
State Courts and Federal Injunctions
ProtectMarriage, in its other main argument, pointed to a provision in the California state constitution that requires state officials to enforce all laws unless an appellate court has ruled that the law is unconstitutional, reports the Los Angeles Times. No binding appellate decision on the merits was ever issued in this case.
Nonetheless, had the California Supreme Court intervened, it would have been a situation where a state court was interpreting, and limiting, a federal court's order. That's the sort of dangerous territory that state courts steer clear of, according to UC Davis Law professor Vikarm Amar, who discussed the case with the Times.
Is It Over?
With multiple appeals rejected, the California Supreme Court's latest ruling likely marks the end of legal challenges to the Prop. 8 case. A spokesperson for ProtectMarriage told Reuters last month that the group had no plans, at that point, to initiate proceedings in any other court.
Even if the group wished to continue the fight, with the state court abstaining from addressing a federal court order, and with federal courts closed to the Prop. 8 proponents by SCOTUS, there really is no place to turn for relief, other than convincing voters to pass another proposition. That, obviously, is extremely unlikely.
Related Resources:
You Don't Have To Solve This on Your Own – Get a Lawyer's Help
Meeting with a lawyer can help you understand your options and how to best protect your rights. Visit our attorney directory to find a lawyer near you who can help.
Or contact an attorney near you: