Prosecutor Points to Lesbianism as Motive for Molestation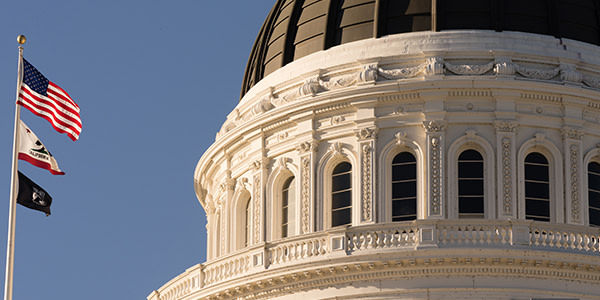 "[She is] attracted to women. OK? She has the motive. I'm not saying that everyone who's attracted to women is going to attack children or going to molest children, but we know that she is attracted to females, and [the victim] is a female child."
That, folks, is an improper argument: sexual orientation as motive for molesting a child. And when the defendant's counsel pointed out the impropriety of the argument in his own closing, and argued that the prosecutor showed them the booking photo of the accused to further that argument, the prosecutor doubled down:
"Does she look like a lesbian to you? Of course, not every lesbian looks like that. But you have to ask yourself, why would a woman dress this way? Why would a woman have her hair that short? Is it because she is sexually attracted to other females? It had evidentiary value. And the defendant is charged with sexually molesting a female child, so her sexual orientation and whether or not she's ever had a boyfriend or whether or not she's attracted to females or whether or not she looks like this when she's arrested and then looks like that for trial is absolutely relevant."
A Shaky Case, Many Years in the Making
Leticia Garcia, a housekeeper and nanny, was accused of molesting her employer's child in 1995. Though charges were filed, she wasn't apprehended or put on trial until 2011, even though she was still living in the area and working for other families.
That's not the end of the oddity: The appellate opinion highlights the victim's mother's pre-existing animosity towards the accused and the mother's inconsistent testimony about what she walked in on that day -- she says intimate, sexual touching, while Garcia says tickling.
The accused also simultaneously accused Garcia and two male relatives of molesting her, then recanted the allegations against her relatives.
Garcia, for her part, had multiple other parents for whom she had worked testify on her behalf.
It was the shakiness of the case, along with the improper statements, that led a California court to reverse Garcia's 16-year sentence.
"Due process and the interests of fairness dictate that appellant be judged by what she did, not who she is," Justice William W. Bedsworth wrote for the Fourth District Court of Appeal. "Nothing less will do."
Improper Since 1956
Justice Bedsworth noted that the prosecutor improperly argued to the jury that Garcia's sexual preference was her motive for allegedly molesting the victim.
"[B]y linking appellant's sexual orientation to the issue of motive, the prosecutor essentially told the jury the reason appellant chose to victimize A.G. is because she is gay," Bedsworth wrote. "We have grown beyond that notion. ... California courts have long recognized that a defendant's sexual attraction to adults of the same sex has nothing to do with whether they are sexually attracted to children of the same sex."
Justice Bedsworth cited a case from way back in 1956, People v. Giani, where a defendant was granted a new trial after the prosecutor made this same argument. He noted that even in the 1950s, "the court considered the idea of using evidence of a defendant's homosexuality to prove they molested a child of the same sex about as farfetched as using evidence of a defendant's heterosexuality to prove they committed rape."
"It is painful to find this battle still being fought 58 years later," he wrote.
Related Resources:
You Don't Have To Solve This on Your Own – Get a Lawyer's Help
Meeting with a lawyer can help you understand your options and how to best protect your rights. Visit our attorney directory to find a lawyer near you who can help.
Or contact an attorney near you: