ProtectMarriage Has Prop 8 Standing for Ninth Circuit Appeal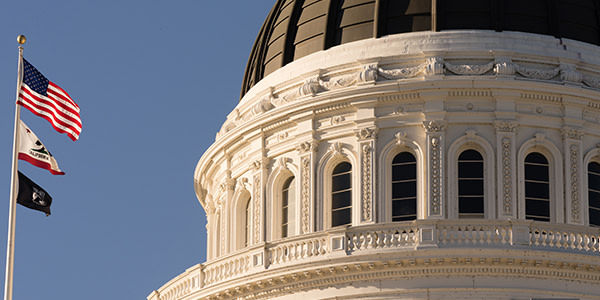 The California Supreme Court ruled today that individual citizens have the right to defend ballot initiatives when the public officials refuse to do so.
In the decision, the court decided that California Proposition 8 proponent ProtectMarriage has standing to challenge a federal judge's ruling that struck down the initiative in 2010.
ProtectMarriage, a conservative coalition that sponsored the 2008 ballot proposition restricting marriage to heterosexual couples, appealed the ruling to the Ninth Circuit Court of Appeals after Gov. Jerry Brown and Atty. Gen. Kamala Harris refused to appeal Judge Vaughn Walker's 2010 decision invalidating the initiative.
Since the attorney general typically takes responsibility for defending a state's laws, the Ninth Circuit Court of Appeals questioned whether citizen-parties could step into the state's place to defend ballot initiatives.
This was of particular concern in California, where the ballot initiative process is frequently utilized to give voters the power to enact statutes which government officials have declined to adopt, and often have publicly opposed.
The court noted that "voters ... may reasonably harbor a legitimate concern that the public officials who ordinarily defend a challenged state law in court may not, in the case of an initiative measure, always undertake such a defense with vigor or with the objectives and interests of those voters paramount in mind."
Such was the case here; when ProtectMarriage intervened in the district court challenge to defend Prop 8 in 2009, it was the only party to present witnesses and legal arguments in defense of the measure.
The Prop 8 opponents, and public officials, claimed that ProtectMarriage should not be allowed to defend the proposition. Atty. Gen. Harris argued in court papers that public officials have exclusive authority to defend laws or appeal rulings for the state. Prop 8 supporters, however, countered that voters should not be left without a defense for a popularly-approved initiative "just because their officials refused to defend them," reports The San Jose Mercury News.
Today's ruling was not unexpected: several members of the California Supreme Court expressed the worry during oral arguments that barring citiziens from defending ballot initiatives would effectively give officials a pocket veto to overturn laws they did not support.
The court's Prop 8 standing ruling is significant, even for those who do not have a stake in the Proposition 8 challenge. Though today's opinion was unpublished, it will nonetheless establish a precedent permitting citizens to defend a ballot initiative when the government opposes the resulting law.
Since California is best known in the legal world for ballot initiatives and celebrity court cases, this could mean even more business for Golden State attorneys.
The case will now move forward in the Ninth Circuit Court of Appeals, which will review the constitutionality of the ballot initiative. Regardless of the appellate court decision, the decision will almost certainly be appealed to the U.S. Supreme Court.
Related Resources:
Content For You