Randy Jackson Escapes 21-Year-Old Child Support Order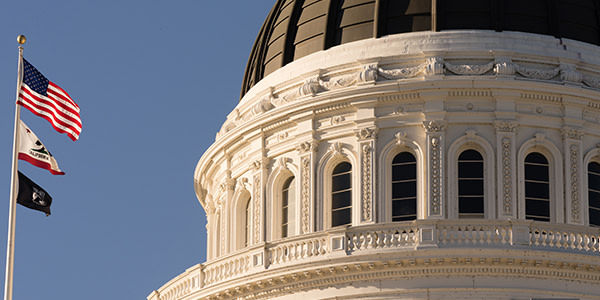 In 1989, Steven Randall "Randy" Jackson, one of the famed musical Jackson children, impregnated Alejandra Loaiza. She filed a complaint for acknowledgement of paternity and child support, along with a proof of service. Jackson does not deny that he is the father of the child, Genevieve Katherine Jackson, or of their second child, Steven Randall Jackson, Jr.
But, he claims that he was never served in the initial lawsuit. A proof of service claims otherwise. The following year, a law firm which represented him in a bankruptcy proceeding filed a substitution of attorney in the case, naming him as in pro per, but never filed a proof of service. That's two reasons to believe that he was served, but was it enough?
Want to spend more time practicing, and less time advertising? Leave the marketing to the experts.
Barely Relevant Family History
The court mentions it, so we'll toss it in: after the couple split up, pursuant to a child support agreement, Loaiza lived with the children one of the family's mansions until 2011. In 1993, she briefly married a man, though the marriage was anulled in 1995 after she married Randy's brother Jermaine. Jermaine and Loaiza lived together as husband and wife, along with their kids and her kids with Randy, at the Jackson family's mansion until they divorced in 2008.
In 2007, Loaiza petitioned to have the original 1990 default judgment, entered after Randy never made a court appearance, enforced.
Original Service: Can't Get Passed Security
Randy testified that at the time he was supposedly served, in 1989, he lived in a high-security building, on the 18th floor, where security guards told unexpected guests that he did not live there, and did not allow anyone to enter the elevators unless they were a guest of a resident. He chose the high security building because he had previously been kidnapped.
Based on the security, he testified that there was no doubt in his mind that he had never been served.
Jackson Versus a Presumption
The court notes that a filed proof of service merely creates a rebuttable presumption that service was proper. The trial court weighed that presumption against Randy Jackson's credible testimony and found in favor of Jackson. Appellate courts are bound by such findings: "It is the exclusive province of the trial judge or jury to determine the credibility of a witness and the truth or falsity of the facts upon which a determination depends."
Substitution of Attorney: No Appearance, No Proof of Service
Loaiza also argued that even if the initial service was void, that when his attorneys entered a substitution of attorney form the following year, that constituted an appearance. Both the trial court and the appellant court disagreed.
Not only does the form itself not constitute an appearance, but the attorneys themselves never appeared in court and most importantly, the substitution form requires proof of service in order to be valid. Only a blank proof of service form was attached. Until a valid proof is received, a party is to supposed to recognize the former attorney, which in this case, was nobody, as no response was filed in the case. In short: the un-proofed form was meaningless scrap paper.
Related Resources:
You Don't Have To Solve This on Your Own – Get a Lawyer's Help
Meeting with a lawyer can help you understand your options and how to best protect your rights. Visit our attorney directory to find a lawyer near you who can help.
Or contact an attorney near you: