Refusal to Exit Car Doesn't Justify Warrantless Search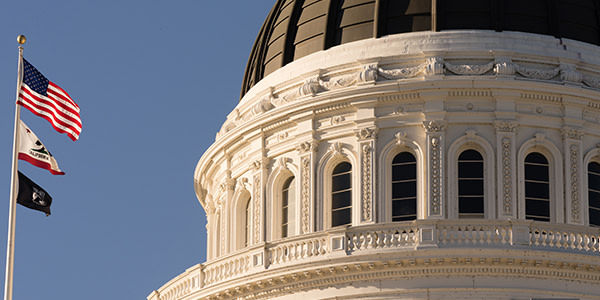 California's Second Appellate District ruled this week that a suspect's reluctance to leave his car does not trigger probable cause for a warrantless search.
Officers Currie and Prodigalidad stopped Vernon Evans after they observed him commit traffic violations. They claimed that Evans appeared nervous. That nervousness, and the fact that the stop occurred at night in gang territory, prompted Currie to ask Evans to step out of the car.
Evans did not comply, but instead asked why he had been stopped. Currie explained the basis for the stop. Currie and Evans went back and forth, with Currie asking Evans to exit the vehicle at least 10 times, and Evans repeatedly asking why he had been stopped.
When Evans refused to comply with a command to exit his car, officers broke the vehicle's window, tased and pepper-sprayed him, forcibly removed him from the car, and arrested him for interfering with a police investigation.
After Evans was immobilized on the ground, Officer Prodigalidad conducted a warrantless search of Evans' car. He discovered 11 clear, empty sandwich baggies and approximately $65 in cash in the vehicle's front center console - not quite the haul he was expecting. Evans' car was taken to the police impound yard, and Evans was apparently taken to the hospital.
Police later ran a background check on Evans and discovered that police conducting a search of Evans' car incident to previous, unrelated arrest found a gun in an air vent. Based on this information, Currie and Prodigalidad decided to search the car again.
The second, warrantless search of Evans' car at an impound yard revealed cocaine hidden in an air vent.
The trial court upheld both searches, concluding that the initial search of the vehicle was justified as a warrantless search incident to arrest and the second search was admissible under the automobile exception.
A California appellate court reversed the trial court, finding that the officers lacked probable cause for both searches. In particular, the appellate court focused on the officers' reasoning that Evans' previous automotive-contraband hiding place created probable cause for the second search.
"We fail to see ... how the fact a gun was found sometime well before the stop at issue, in regard to an unrelated crime for which Evans was apparently never charged, somehow established probable cause to believe he had contraband in the car on this occasion," the court noted. Unpersuaded by the officers' logic, the court suppressed the searches.
Good news for Evans: he gets to walk on the cocaine charges. Not so good news: His Taser-filled arrest occurred before the Ninth Circuit Court of Appeals decision in Mattos v. Agarano, so Evans does not have a civil rights recourse against the police officers for excessive force.
Related Resources:
You Don't Have To Solve This on Your Own – Get a Lawyer's Help
Meeting with a lawyer can help you understand your options and how to best protect your rights. Visit our attorney directory to find a lawyer near you who can help.
Or contact an attorney near you: