Rulings in anti-SLAPP, Criminal, Employment, and CEQA Cases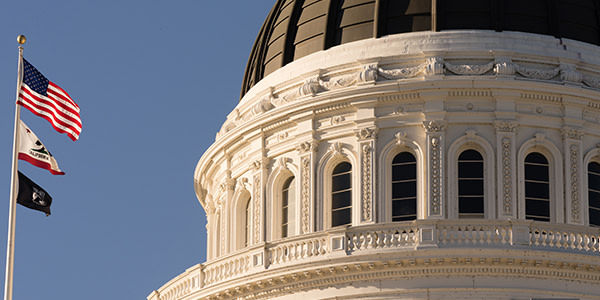 The California Court of Appeal for the Fourth District decided a criminal matter, an anti-SLAPP motion, vicarious liability issues, and attorneys fees in an employment case.
In People v. Benitez, No. G041201, the court faced a challenge to defendant's denial of his constitutional right to confrontation when a supervisor was allowed to testify regarding a crime lab analyst's analysis of the substance found on defendant to be methamphetamine. In light of Melendez-Diaz v. Massachusetts (2009) 557 U.S. __ [129 S.Ct. 2527, 174 L.Ed.2d 314], the court reversed defendant's conviction of possession of methamphetamine because the trial court erred in admitting the analysts notes as a business record.
In Daniels v. Robbins, No. G039984, the court faced a challenge to a trial court's grant of an anti-SLAPP motion in plaintiff's action against several attorneys who had represented a client who had sued plaintiff in a prior action. In affirming the motion, the court held that plaintiff failed to make the required showing that she would probably prevail on the merits and failed to make a prima facie case of malice against the defendants.
In Lobo v. Tamco, No. E047593, the court dealt with the issue of employer's vicarious liability. In that case, plaintiff brought a wrongful death action claiming that the driver who collided with her husband was acting within the course and scope of his employment at time of the accident. In reversing trial court's decision, the court concluded that it was err to grant summary judgment where a reasonable trier of fact could find that the "required vehicle" exception does apply.
In Pellegrino v. Robert Half Int'l, No. G039985, the court reversed in part trial court's award of attorneys' fees in favor of plaintiffs arising from a lawsuit involving claims of violations of wage and hour provisions of the Labor Code. In so reversing, the court found that the multiplier applied to attorney fees incurred in bringing plaintiffs' attorney fees motion was in err and that it must be recalculated without a multiplier.
In Donahue v. Donahue, No. G040628, the Fourth District faced a challenge to the trial court's order charging a trust with some $5 million in past and ongoing attorney fees incurred on behalf of a former trustee in defending litigation against a beneficiary. Because the court could not determine from the order whether the awards are consistent with applicable legal principles, the court reversed the fee awards to be assessed under the double-barreled reasonableness requirement.
In the Sixth District, In People v. Perez, No. H033386, the court faced various challenges to a conviction for sex offenses. First, the court rejected defendant's claim that statute of limitations barred prosecution of two of the charges as recent California Supreme Court case law establishes that the trial court was correct. Second, there was sufficient evidence to support defendant's conviction. Lastly, defendant's challenge to the admissibility of child sexual abuse evidence is rejected as his claims is without merit.
In the Third District, In McAdams v. Monier, Inc., No. C051841, the court dealt with the trial court's denial of certification of the proposed Consumer Legal Remedies Act (CLRA) and UCL classes. In this case, plaintiffs brought an action against the defendant claiming it failed to disclose that the color of its roof tiles would erode away well before end of the tiles' represented 50-year lifetime. In reversing trial court's denial the Third District held that, as to the elements of liability and reliance, plaintiff's CLRA cause of action, based on the alleged failure to disclose, is suitable for class treatment. the Court also found that the trial court used improper criteria and made other erroneous assumptions with regards to denying certification for the UCL class.
In the First District, In Parchester Vill. Neighborhood Council v. City of Richmond, No. A123859, the court was asked to reverse a writ of mandate invalidating a municipal services agreement entered into by a city and an Indian Tribe concerning a controversial proposal to develop an Indian Gaming site. In reversing trial court's order vacating the agreement, the court held that the casino was not a project of the city for purposes of CEQA, does not fund the project, and any funding concerns only hypothetical improvements that will be carried out only if certain preconditions are met.
Related Resources:
You Don't Have To Solve This on Your Own – Get a Lawyer's Help
Meeting with a lawyer can help you understand your options and how to best protect your rights. Visit our attorney directory to find a lawyer near you who can help.
Or contact an attorney near you: