State High Court Rules in Recommitment Proceedings, Plus Criminal and Immigration Appeals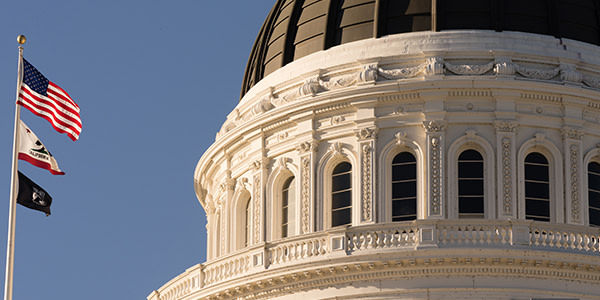 In People v. Lara, No. S155481, the California Supreme Court faced a challenge to the court of appeals' reversal of trial court's denial of defendant's motion to dismiss the petition to extend his commitment. The defendant moved to dismiss the petition for failure to comply with the statutory 90-day filing deadline.
In holding that the court of appeals erred in directing the trial court to grant the motion to dismiss, the court held that the statutory deadline for filing an extension petition is not mandatory, but rather directory as long as the petition is filed before the expiration of the current commitment. Here, the defendant is not entitled to dismissal on due process grounds, and had he so move, he would have been entitled to release pending trial, subject to possible LPA Act proceedings. However, defendant is not now entitled to relief as trial court retained jurisdiction to try him.
In the companion case of People v. Cobb, No. S159410, the court similarly faced a challenge to extension of commitment by a defendant arguing that he was denied due process because he remained in custody while his extension trial was continued, without good cause, beyond his scheduled release date.
In affirming the recommitment order, the court held that, at the end of defendant's commitment, he was entitled to release pending trial on the extension petition, unless good cause to continue the trial was shown or he waived time. However, defendant is not now entitled to release as the court did not lose jurisdiction to try him.
In California Court of Appeals cases, People ex rel. Reisig v. Acuna, No. C059375, dealt with a challenge in the Third District to a trial court's grant of district attorney's motion for a preliminary injunction against an alleged criminal street gang, enjoining their activities in approximately 3-square mile area of West Sacramento.
Although the court held that there was sufficient and credible evidence to support the trial court's conclusion that the group is a criminal street gang and that their activities have created a public nuisance, two provisions in the injunction dealing with alcohol consumption and controlled substances are unenforceable for vagueness.
In People v. Puluc-Sique, No. A123451, the First District dealt with the People's request to extend the appellate disentitlement doctrine to a criminal defendant who had been deported from the country by the ICE.
In denying the request, the court held that because the doctrine applies to fugitives, a defendant who has been deported does not stand in the same shoes as one who has voluntarily placed himself beyond the court's control.
Related Resources:
You Don't Have To Solve This on Your Own – Get a Lawyer's Help
Meeting with a lawyer can help you understand your options and how to best protect your rights. Visit our attorney directory to find a lawyer near you who can help.
Or contact an attorney near you: