Sanchez v. State of California, No. E046254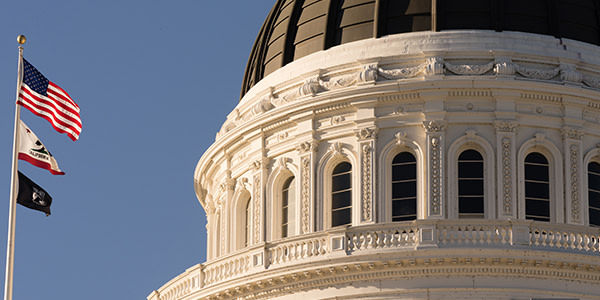 In a suit brought by a Unified School District, minor school children, their parents, and the Board of Education against the state over construction costs for school facilities, trial court's denial of plaintiffs' petition for writ of mandate is affirmed where: 1) the State Allocation Board (SAB) and the trial court properly construed the applicable statute and regulation; 2) substantial evidence supports the finding that the certificates of participation (COP) proceeds were not encumbered; 3) there was no abuse of discretion in SAB's conclusion that COP proceeds are the type of funds that should be included when calculating a school district's ability to make a matching contribution; 4) the SAB did not act in excess of its authority when enacting the Regulation, and by deeming money in the district's general fund to be available; 5) substantial evidence supports a finging that the district possessed the $89 million in available COP proceeds; 6) the Regulation and the Statute are not facially unconstitutional, nor unconstitutional as applied; and 7) plaintiffs' argument, that the trial court erred by not making requested findings of fact and sustaining the State's evidentiary objections while overruling plaintiffs' evidentiary objections, is rejected.
Read Sanchez v. State of California, No. E046254 [HTML]
Read Sanchez v. State of California, No. E046254 [PDF]
Appellate Information
Filed November 19, 2009
Judges
Opinion by Judge Miller
Counsel
For Appellant: Parker & Covert, Spencer E. Covert, Jonathan J. Mott and Michael T. Travis
For Appellee: Edmund G. Brown, Jr., Attorney General, Douglas J. Woods, Assistant Attorney General, Jonathan K. Renner and Thomas M. Patton, Deputy Attorneys General
You Don't Have To Solve This on Your Own – Get a Lawyer's Help
Meeting with a lawyer can help you understand your options and how to best protect your rights. Visit our attorney directory to find a lawyer near you who can help.
Or contact an attorney near you: