SCOTUS Passes on San Jose Inclusionary Housing Law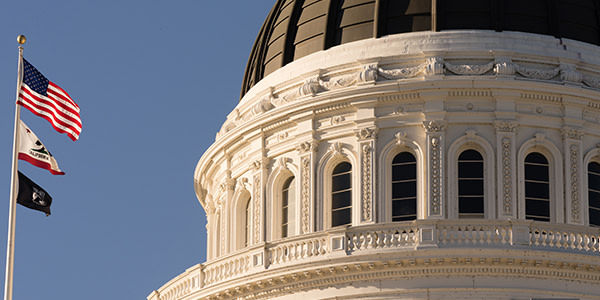 The Supreme Court declined to address the constitutionality of San Jose's inclusionary housing law on Monday, denying cert of real estate developers petition from a recent California Supreme Court ruling upholding the affordable housing plan. Under the inclusionary housing law, developers of large residential projects must set aside a small percentage of units as affordable, below market rate housing, which real estate developers had claimed was an unconstitutional taking.
The denial leaves the law, and the California Supreme Court's ruling, intact, but as Justice Thomas noted in a separate opinion, the conflict raises important constitutional issues that are likely to be before the Supreme Court at some time in the future.
San Jose's Affordable Housing Crisis
San Jose, like much of the Bay Area, is in the midst of a rental crisis. With a growing population, limited housing stock, and influx of high-paid professionals, rents have been skyrocketing over the past years. According to Rent Jungle the average rent for a one-bedroom apartment in San Jose is now $2,380 a month -- almost double what average rents were in 2009. Prices aren't much cheaper in neighboring towns.
Instead of building public housing, San Jose has responded by requiring developers to include affordable units in larger projects. Under San Jose's inclusionary housing policy, all residential developments with 20 or more units must reserve 15 percent or more of their units for below-market sales to lower income buyers. Those restrictions remain in place for 45 years. Or, developers could opt out by paying a fee.
Similar laws are in place in more than 170 municipalities, but San Jose was the largest to adopt such stringent requirements.
When San Jose's policy was adopted in 2010, the California Building Industry Association sued, arguing that inclusionary housing was an unconstitutional taking of property without just compensation. The California Supreme Court rejected the developers' challenges last summer and the case was promptly appealed to the U.S. Supremes.
An Important Issue, but an Untimely One
Justice Thomas wrote a concurrence to the Supreme Court's denial of cert, noting the important issues raised by the case. Under Supreme Court takings precedents, administrative agencies may not condition land use approval on relinquishment of property rights unless there's a clear nexus and "rough proportionality" between the exaction and the land use. (The Nollan/Dolan test.)
But, San Jose's inclusionary housing policy wasn't adopted by an administrative agency; it was passed through the city's legislature. And for the past two decades, Thomas notes, courts have been split on how the Nollan/Dolan test applies to legislatively-imposed conditions on land use, if it applies at all.
San Jose's inclusionary housing policy could have provided the opportunity to settle that question. But, "threshold questions about the timeliness of the petition for certiorari might preclude us from reaching the Takings Clause question," Thomas wrote.
Until a timelier case presents itself, there will still be some uncertainty about the constitutionality of inclusionary housing policies -- but there might be some more affordable housing in San Jose.
Related Resources:
You Don't Have To Solve This on Your Own – Get a Lawyer's Help
Meeting with a lawyer can help you understand your options and how to best protect your rights. Visit our attorney directory to find a lawyer near you who can help.
Or contact an attorney near you: