Should Schools Treat Traumatized Students as Disabled?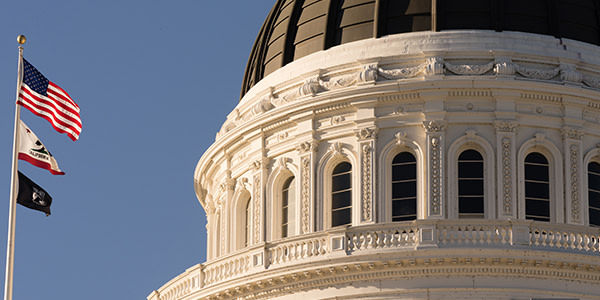 Are traumatized students disabled students, entitled to extra help and accommodations in schools? Yes, according to a new lawsuit brought by students and teachers against Compton Unified School District.
The class action lawsuit, which has its first hearing today, alleges that students exposed to trauma through violence, family disruption, discrimination, and extreme stress are disabled under the Americans with Disabilities Act and the Rehabilitation Act and are entitled to the same benefits and accommodations afforded students with more widely recognized learning disabilities.
The Effects of Trauma on Student Learning
The negative impacts of trauma can last throughout a child's life. Traumatic experiences alter children's developing brains and impede a child's ability to learn, according to the lawsuit. Students who experience trauma are more likely to have trouble reading, concentrating, and learning than non-traumatized students. A quarter of all children will experience trauma before the age of 16, Susan Ko of the National Center for Child Traumatic Stress told NPR.
And trauma isn't hard to come by in Compton. The impoverished, largely minority community south of downtown L.A., is the 13th most deadly neighborhood in Los Angeles County and has murder rates five times the national average. That's almost Oakland levels of violence.
The lawsuit and associated website detail the struggles many Compton students experience at a young age, from witnessing a murder before they're ten years old to experiencing years of sexual abuse. Living constantly in fear and stress leaves such students unprepared for pursuing success at school, the suit alleges, yet their needs are most often met with discipline and punishment, rather than extra services. To wit: one member of the class action, Virgil, lived on the roof of his school after becoming homeless. When the school discovered him, he wasn't offered help. Instead, the school suspended him.
A Systematic Approach
The class action doesn't seek to match students with individualized educational programs, the typical approach to helping disabled students. Such IEPs would be insufficient in addressing the problem, according to the suit. Rather, the plaintiffs want "implementation of schoolwide trauma-sensitive practices." That would include extra training for educators, avoidance of punitive discipline measures, and consistent mental health support.
Schools can be "an ideal setting" for helping students with trauma, according to a study by UCLA, USC, and RAND Corporation researchers. The National Child Traumatic Stress Network has found that trained counselors can help children suffering from the effects of trauma in as few as 12 treatment sessions, yet many school districts say they simply lack the money and resources to provide such care.
Compton United, for its part, has moved to dismiss the suit, arguing that the traumas identified in the class action are not the sort of disabilities covered by federal disability laws.
Related Resources:
You Don't Have To Solve This on Your Own – Get a Lawyer's Help
Meeting with a lawyer can help you understand your options and how to best protect your rights. Visit our attorney directory to find a lawyer near you who can help.
Or contact an attorney near you: