Slaughterhouse Nine: Federal Preemption Bars Cal Meat Law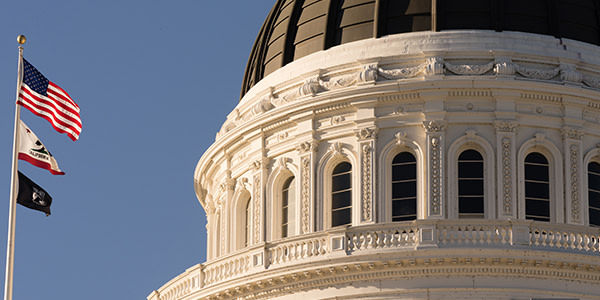 California cannot impose its own restrictions on how Golden State slaughterhouses must address non-ambulatory animals.
In a unanimous opinion authored by Justice Elena Kagan, the Supreme Court reversed the Ninth Circuit Court of Appeals today in National Meat Association v. Harris, and ruled that the Federal Meat Inspection Act (FMIA) preempts a California statute that prohibits slaughterhouses from buying, selling, or receiving non-ambulatory animals.
The FMIA regulates a broad range of activities at slaughterhouses to ensure the safety of meat and the humane handling of animals. The Department of Agriculture's Food Safety and Inspection Service (FSIS), which administers the FMIA, has issued extensive regulations to govern the inspection of animals and meat, including non-ambulatory animal regulations. FSIS regulations also prescribe methods for handling animals humanely at all stages of the slaughtering process. The FSIS preemption clause precludes states from imposing requirements that are "within the scope" of the FMIA.
Following the release of a 2008 Humane Society undercover video that exposed inhumane animal treatment in California slaughterhouses, the state legislature strengthened state laws regarding the treatment of non-ambulatory animals. A new law provided a $20,000 fine for buying, selling, receiving, holding, processing, or butchering non-ambulatory animals for human consumption.
The National Meat Association (NMA) sued to enjoin enforcement of the law based on federal preemption. The Supreme Court sided with NMA, finding that the FMIA expressly preempts such a state law. That means that California slaughterhouses can return to more-relaxed standards regarding non-ambulatory animals.
SCOTUSblog joked that Justice Kagan and her staff had become vegetarians after writing the opinion. Kidding aside, do you think this decision will negatively impact California's meat industry?
Related Resources:
You Don't Have To Solve This on Your Own – Get a Lawyer's Help
Meeting with a lawyer can help you understand your options and how to best protect your rights. Visit our attorney directory to find a lawyer near you who can help.
Or contact an attorney near you: