State Can Hold Man Because It Needs More Time to Commit Him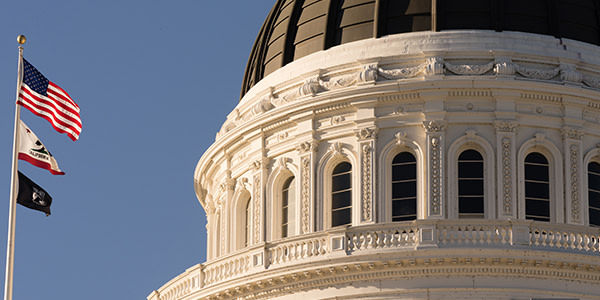 Lawrence Brown challenged a court order denying his motion to dismiss a commitment petition filed against him pursuant under the Sexually Violent Predator Act. He argued that the court erred because the SVPA commitment petition was not filed while he was in lawful custody.
When the SVPA commitment petition was filed, Brown was in custody pursuant to a 45-day hold. Brown claimed the hold was invalid because it was issued without the requisite good cause, and it was not the result of a good faith mistake of fact or law.
A California appellate court disagreed.
In 1988, Brown was sentenced to 49 years in prison after a jury convicted him of kidnapping and committing lewd or lascivious acts by force upon a child under 14 years of age. In April 2010, he was released from prison on parole. The next month, he was taken back into custody on a parole violation, and, after a parole revocation hearing, was returned to California Department of Corrections and Rehabilitation (CDCR) custody. In September 2010, before his release from custody for the parole violation, Brown underwent a "Level II Clinical Screen" by the Department of Mental Health (DMH).
On October 3, 2010, the BPH placed a 45-day hold on Brown, which hold expired at 12:00 midnight on November 17, 2010. Brown was released from CDCR custody before midnight on that date. Later that same day, he was arrested and placed in custody for failing to report immediately to his parole officer. (Pretext, much?) On November 18, 2010, the DMH sent the district attorney a request for an SVPA commitment petition against Brown based on the receipt of two concurring positive evaluations that had been conducted before he was released from custody for his parole violations.
Brown spent 2011 challenging two SVPA commitment petitions, but to not avail.
An SVPA commitment petition may be filed only while the person is in lawful custody pursuant to a determinate sentence, parole revocation term, or hold. Brown claims that the 45-day hold under which he was detained was invalid because it was not supported by good cause, and, therefore, he was not in lawful custody when the second SVPA Commitment Petition was filed. The state, however, claimed that it had good cause to hold Brown: He had a qualifying offense under the SVP statutes, and the DMH needed more time to examine Brown.
Here, the court noted that, before the evaluation process is conducted, a person first must be screened by the CDCR, then screened by the Board of Parole Hearings (BPH), and then referred to the DMH. The screening process cannot begin until the person is returned to custody. Thus, the court concluded that the statute allows a 45-day hold when the person is received into custody for a parole violation and, at the time of referral to the DMH for full evaluation, fewer than 45 days remain before the person is to be released from custody.
Related Resources:
You Don't Have To Solve This on Your Own – Get a Lawyer's Help
Meeting with a lawyer can help you understand your options and how to best protect your rights. Visit our attorney directory to find a lawyer near you who can help.
Or contact an attorney near you: