State Laws Protecting Unions' Right to Picket Are Constitutional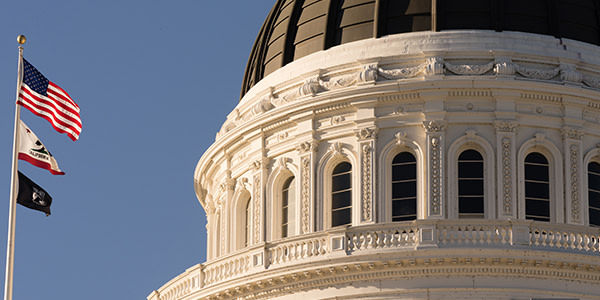 Score one for organized labor.
On Thursday, the California Supreme Court upheld state labor laws granting union members the right to picket in front of privately owned businesses. The ruling reverses a 2010 decision by Sacramento's 3rd District Court of Appeal that found the laws unconstitutional.
The case stemmed from a 2007 picket by members of the United Food and Commercial Workers Union. The union encouraged shoppers to boycott a Sacramento College Square Foods Co. supermarket because its employees weren't unionized.
By 2008, Ralphs, the owner of the store, had reached its breaking point and went to court to try to remove the picketers. The trial court denied Ralph's motion for a preliminary injunction, finding that "[t]he evidence did not establish that the Union had committed any unlawful act, or that it had threatened to do so."
The Court of Appeal reversed and remanded the case to the trial court with instructions to grant the preliminary injunction. The appellate court stated that the entrance areas of the store were "not designed and presented to the public as public meeting places," and therefore didn't constitute a public forum under the state Constitution's liberty of speech provision. In turn, Ralphs could limit the speech allowed on the premises, it concluded.
The Court of Appeal also held that the Moscone Act and section 1138.1 of the Labor Code were unconstitutional because they give speech about labor disputes greater protection than speech on other issues, violating the First and Fourteenth Amendments of the Constitution.
While the California Supreme Court agreed that the store's entryway was not a public forum, it disagreed about whether the Moscone Act and Labor Code section 1138.1 are unconstitutional. Both are state laws protecting unions' right to picket on the privately owned area outside of a business.
The court noted that the decisions of the United States Supreme Court regarding speech regulations generally don't require absolute content neutrality, but instead require that content-based regulations be "justified" by legitimate concerns. According to the court, the state laws were justified by the state's interest in promoting collective bargaining to resolve labor disputes, the recognition that union picketing is a part of the collective bargaining process, and an understanding that the area outside of a target business is "the most effective point of persuasion."
The court concluded by stating that state and federal laws may single out labor-related speech for particular protection without violating the Constitution. Union workers across the state can breathe a sigh of relief.
Related Resources:
You Don't Have To Solve This on Your Own – Get a Lawyer's Help
Meeting with a lawyer can help you understand your options and how to best protect your rights. Visit our attorney directory to find a lawyer near you who can help.
Or contact an attorney near you: