State UCL Claims Predicated on TISA Violations Are Ok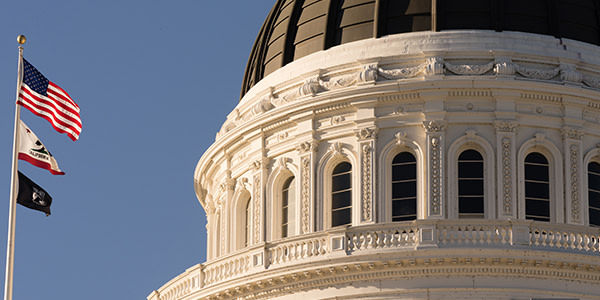 Yesterday was a bad day for Bank of America ("BofA"). Forbes reports that in a regulatory filing, BofA noted that it was awaiting civil charges from the Department of Justice and the SEC. As if that wasn't enough, the California Supreme Court also ruled against them. TGIF.
At issue before the Supreme Court of California was the interplay between the federal Truth in Savings Act ("TISA") and the California Unfair Competition Law ("UCL"). The Court had to determine whether plaintiffs could base an UCL claim upon violation of TISA. The Supreme Court, ruled for plaintiffs, and stated that it could.
Unfair Competition Law
California's UCL states that three different kinds of acts could form the basis of an unfair competition claim: unlawful, unfair and fraudulent. The nature of the UCL is that it borrows requirements from other statutes, to define a violation. California case law is strewn with line drawing to determine what that all means.
TISA
The issue arose because Congress repealed the provision allowing for civil damages for violations of TISA, but kept the TISA savings clause allowing states to enforce their own laws, so long as they were not inconsistent with TISA. BofA argued that by removing the ability to seek civil damages under TISA, states were precluded from allowing civil damages in claims predicated on violations of TISA.
UCL and TISA Interact
First, the Court clarified that though the UCL is "borrowing requirements from other statutes, the UCL...provides its own distinct and limited equitable remedies for unlawful business practices, using other laws only to define what is "unlawful." Here, the UCL was merely borrowing the requirements of violation from TISA. The fact that Congress kept the savings clause in TISA bolstered their view.
This case should serve as a wake-up call to financial institutions. They may have thought that the repeal of the ability to sue for civil damages for violations of TISA would protect them. We've learned that's not the case -- at least in California. California-based financial institutions would be well served to take a closer look at their conduct, and know that they may face claims under California law.
Related Resources:
You Don't Have To Solve This on Your Own – Get a Lawyer's Help
Meeting with a lawyer can help you understand your options and how to best protect your rights. Visit our attorney directory to find a lawyer near you who can help.
Or contact an attorney near you: